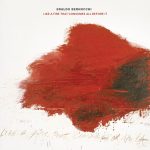 This 18 track album plays like a set of beautiful standalone miniature soundpaintings, but in fact it is the soundtrack for Cy Dear, a documentary about the American painter, sculptor and photographer Cy Twombly. The cover image is one of his paintings: Fifty Days at Iliam (Part V – The Fire That Consumes All Before It), from 1978.
Italian (now London-based) composer Eraldo Bernocchi 's discography covers quite some ambient music. In the past he has collaborated with an impressive list of artists: Mick Harris, Bill Laswell, Nils Petter Molvaer, Harold Budd, Russell Mills, Toshinori Kondo, DJ Olive, Markus Stockhausen, Robin Guthrie and many others. This list alone indicates that Bernocchi is a musical force to reckon with!

Which, once again, is confirmed with this atmospheric soundtrack.
 "This work bears my signature. It's a side of me that's always been there. Note after note, take after take, I became part of this story. I brought my memories. This work had actually started as a soundtrack but in the end it became a story — his story, their story, my story. There are a lot of personal things in the music, mostly private. There's a deep sense of memory in the documentary, a sense of time gone, brief meetings."
Often disguised by the use of echo, delay and reverb, the guitar is Bernocchi's main instrument.
"I approached the guitars like an orchestra, layering part after part, singing aloud what I was hearing in my head and heart. And when the music was emotionally taking over, I chose and selected those parts pushing on the edge of feelings." 
Like a Fire That Consumes All Before It is released on the RareNoiseRecords label, of which Bernocchi is one of the co-founders.
---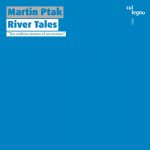 Martin Ptak, composer, pianist and trombonist, grew up in the small Austrian town of Krems, near the Danube (Donau) river.
On River Tales he paints the flow of a river: from its source, through cities and countryside, until it reaches its destination and slows into the sea.
Like a river, the music can range from quiet to turbulent. Ptak's compositions are performed by the "River Tales" ensemble, a combination of strings, trombones, tuba, trumpet, Fender Rhodes, and of course the piano. Prepared piano samples are inserted percussively and sampled live.
The compositions cover a range of styles: modern-classical strings sections alternate with minimal piano themes and jazzy soloing. It's like a river flowing through completely different landscapes.
Apart from his own projects, Martin Ptak has worked and played with Steve Bernstein, Elliot Sharp, Jim Thirlwell, Bill Reichenbach, Count Basic, and many others. Which may explain some of the versatility displayed on this album.
MARTIN PTAK – MERGING