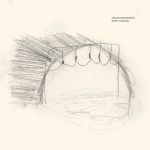 With a discography that boasts almost 200 titles since 2004, Rutger 'Machinefabriek' Zuydervelt may very well be called 'the hardest working man in electronic show business'.
But it's not just the numbers that count: even more impressing is that he manages to stay surprising by constantly shifting his challenges – ánd those of the listeners. Not simply repeating what he already did before, but looking for new creative explorations.
His output is too numerous to cover everything, so here are two recent releases that show this unique ability.
On With Voices, the human voice is the starting point (as you probably expected from the title). But this doesn't mean these are 'songs'. The voices are 'featured as musical instruments rather than mere vehicles of lyrical content, resulting in a sub-linguistic mosaic of primordially stirring moods.'
The different vocalists were all asked to improvise to the same base track, 'be it talking, reading, singing, or wordless, guttural intoning.'
Contributing vocalists are Peter Broderick, Richard Youngs, Marissa Nadler, Chantal Acda, Marianne Oldenburg, Zero Years Kid (Joachim Badenhorst), Wei-Yun Chen and Terence Hannum.
Their improvisations were the starting point for Zuydervelt to add musical elements that he seemed fit to complete the piece.
The result is a stunning array of experimental works that are quite unlike anything heard before. Machinefabriek honours his guest vocalists by letting them have the lead role in each piece, but manipulates them into an otherworldly context. To avoid any possible substantive direction, the pieces are simply titled I to VIII.
With Voices demonstrates Zuydervelt's ability to 'merge humanness with abstraction, harshness with beauty, and unintelligibility with familiarity.
---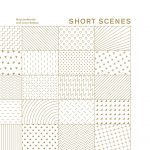 MACHINEFABRIEK with ANNE BAKKER – SHORT SCENES
Quite different in sound is this Short Scenes album, released on the Zoharum label.
Rutger Zuydervelt and Anne Bakker have often worked together before, on memorable releases like Halfslaap, Deining and Crumble. Their new collaboration on Short Scenes came to life when working together on a soundtrack.
Like on With Voices, there was no preconceived plan for the album – short violin improvisations of Anne Bakker were the starting point for further editing and constructing.
With the violin as the main instrument, backed by adventurous electronics, this is as much 'contemporary classical' music as it is 'contemporary experimental' music.
The 20 tracks (or 'vignettes') are short (totalling 40 minutes), but effective: "we were still working in the 'soundtrack modus operandi.'"
"None of them ended up being used in a score, but from the very beginning I felt these little vignettes would form a darn fine album. And here it is."
A darn fine album, indeed. Once again.