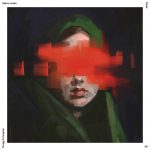 I don't know which language this is, Norvegian I suppose since Pjusk (Jostein Dahl Gjelsvik and Rune Sagevik) are from Norway, but according to the liner notes Sakne Verda translates as 'to miss the world – taking a short nap'. So this short three-track mini album by may be a reminder that Pjusk are still alive and not to be forgotten (their latest full album was released in 2014).
Translating it with Google Translate tells us it can also mean "Missing Values"… and when translated from the Latvian  language it means something like 'Roots Up'.
So make of it whatever you want – maybe it's best to not to try to translate it at all.
The tracks are three different Pjusk collaborations: Attende with Tortusa, Kviskra (meaning 'Whispered'?) with Anne Garner (vocals) and Porya Hatami, and Bontelabo with Yui Onodera.
The result is a stunning mix of what we might call 'pop ambient' – crossing the borders of ambient experimental music and more radio-friendly sounds. Ánd taking the best out of both worlds.
As a result, this simply leaves us longing for more. Let's hope this is a short preview of what's to come soon.
---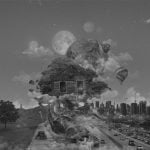 NADIA STRUIWIGH – WHRRU
I would never have guessed it myself, but WHRRU stands for Where Are You. Neither would I have guessed that Nadia Struiwigh is from Rotterdam, Holland. But she is.
Presenting herself as a'creative creator', she is an editor/reviewer at Interface (Dutch magazine for musicians and producers), web/graphic designer, social media expert, composer and DJ.
Her second full album (follow up of 2017's Lenticular) is released by Denovali, and will probably help gain the recognition she deserves to get. The album is impressive enough in itself, but watching her perform on the recent Rewire festival confirmed that she is an artist that will get herself known soon.
Her music is not easy to pinpoint… Denovali states she is 'sitting somewhere between Biosphere and Boards of Canada', but that seems to ignore her powerful techno background (especially when performing live). The 'post-IDM' reference to Warp ("electronic listening music for quiet nights and club drowsy dawns") feels more to the point.
But why the references? Struiwigh definitely defines her own style. It's ambient, and yet it isn't. It's techno, and yet it isn't. It's experimental electronics, and yet it isn't.
In fact, it's easier to write about what genre this is nót, than describe what it is. And that is always a good sign: a sign of a creative artist entering new territories!
NADIA STRUIWIGH – 4OTHU2
---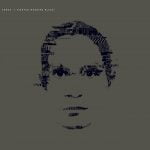 Is it a just coincidence, or is a new wave of female composers/musicians/DJ's currently re-defining electronic music? Artists like Nadia Struiwigh (mentioned above), Dasha Rush (mentioned earlier), and many others seem to unite in a musical feminist community, dedicated to prove the fact that "electronic music is not a boys club".
"We Are Here", the title of the closing on Sonae's new album (released on Gudrun Gut's Monika Enterprise), leaves no room for doubt about that. Better get used to it.
"I Started Wearing Black" is a strong personal statement ("… resulting from an individual situation (lovesickness), I started to wear black(gaining weight and feeling ugly).") as wel as a political one ("It was finished long before the black dresses were worn at the Golden Globes as a sign of protest against sexual violence.").
Mixing 'nerdy' electronic music with personal emotions and politics: please welcome the new wave of electronic feminism!

Sonae's music on this album can be quite 'black' at times: "Sonae is not a kind of neo-romantic veiling with a tendency for escapist nebula."
But, like in real life, "between the wrong things there are happy moments."