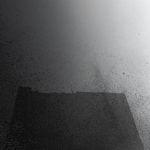 Their 2015 album was called Sea Freeze. Capac was a quartet then and the music was much more 'poppy' than 'ambient'.
The follow-up album takes its title from a 1804 poem by Robert Couper: 'Winter Morning', and "comprises ten interpretations of the coldest traditional winter music in the form of dark drone and atmospheric ambience". Four of these come in the form of short interludes of which the titles spell In – The – Bleak – Midwinter.
So maybe you'd best fetch an extra sweater before listening to this album….
It is a beautiful kind of cold, however. Describing it as dark drone and atmospheric ambience falls short, because the album presents different styles not limited to those two. There are (post-)classical instrumentals (especially in the harpsichord interludes), spoken word reciting fragments from the Winter Morning poem, and a captivating vocal arrangement on Lyke-Wake-Dirge.
Capac – Gary Salomon and Stuart Cook – stays away from trodden paths and create their own original sound. AND an original physical edition too: the Deluxe Combustible Edition!

"A fire log with a metal plate hidden deep inside. After burning the log, among the ashes you will find your metal plate revealing instructions to access the original constructions of the traditional pieces of music, prior to their deconstruction. Destruction, after all, is a form of creation."

The log edition is completed with an A4 print, a postcard, a 20 page booklet with sheet music and liner notes, and an exclusive track unavailable elsewhere.
Of course this edition is extremely limited and it's definitely gone by now – but don't let that stop you from listening to this remarkable release
---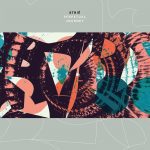 Perpetual Journey is the fourth full album release by Strië, but it is the first on which she reveals her true identity: Strië is Polish composer and producer Olga Wojciechowska (which is her true name – she sometimes also uses Iden Reinhart).
Her second album for the Serein label is a kaleidoscopic array of styles one flowing naturally into the other:
"You feel the influence of contemporary modern classical music but without the airs and graces, she flirts with the notion of beat music, without ever introducing beats, there's an infatuation with sound design and a vintage tone which brings to mind some of the best musique concrète."
Perpetual Journey is inspired by Laika, the stray dog sent into space by Soviet Russia in the 50's to prove that a living passenger could survive being launched into orbit. Only in 2002 it was revealed that – contrary to earlier official reports – Laïka had died from overheating within a few hours.
Laïka's story is compassionately told and reflected in the titles like Test For Ability, Unseen Weight, To Never Return Home and of course the title track Perpetual Journey.