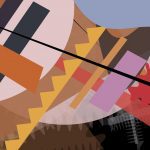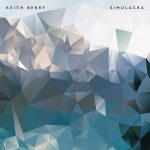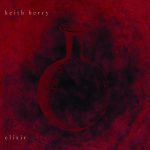 Viable Systems 1 is a true 'Generative Music' album: a system that is 'put in place and let run to produce music'. This means that the selections in these thirteen tracks are captured moments of music that could theoretically last forever. No one plays music forever, so it's good to document the result on musical algorithms on album.
There's no further info on which exact system he uses, but the result is definitely a pleasurable listen.
The music resembles the generative experiments of Brian Eno, in concept more than in sound: the synth sounds are somewhat sharper (less rounded) and have a nice analog feel. Overall, the atmosphere is light: these are obviously good-natured musical system.

Keith Berry describes this as follows:
"I like to think what I do is akin to a small seed that, given the right conditions, can grow into something far bigger than the work itself, a "trigger" which though does not contain enough information in itself to impart enlightenment, may possibly be sufficient to unlock the mechanisms inside one's mind that leads to enlightenment", it is something that can only exist in the most important of places – the mind of the listener."
Viable Systems 1 is Keith Berry's 11th album since 2003, and his third title released in 2017. It was preceded by two titles that are also very much worth checking out: the (beautifully packed) 2CD album Simulacra (on the Infraction label) and Elixir (on Invisible Birds). Other than on Viable Systems 1 these are not Generative Music pieces but carefully crafted ambient soundscapes.
The two albums are closely related to each other: Elixir is created with "heavily granular processed sound"  that stems from Simulacra.
"Not so much a remix album but a different take on material that had a strong pull on me, wanting me to return to it and explore the permutations that digital editing software allows."

---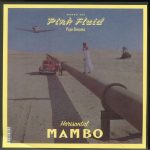 PINK FLUID – PIPE DREAMS

Serious? A band called Pink Fluid releasing an album on the Norwegian label Horisontal Mambo – with the catalogue number MAMBO005??? That must be a joke, right?
Not really, though there ís a lot of fun involved. Pink Fluid is the new band of Jon Tye and Pete Fowler who were the core of Seahawks… And Pipe Dreams is the first release under this peculiar name.
(Note: on Discogs they're referred to as Pink Fluid (2) to avoid confusion with an italian duo with the same name).
Jokes aside, this is a very nice mini album (8 tracks, 32 minutes) that perfectly fits the current preference for old school retro/vintage synth sounds. Lighthearted but not lightweight.
'Fuelled by a passion for vintage music-making machines, and given a name after a weekend spent in sailors outfits at Bestival.'
Careful with that axe, Jon & Pete!
---
---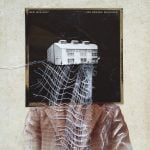 Nottingham-based Ben McElroy describes himself as an ambient/drone/folk music maker, and that is exactly what he is. The combination is not as strange as it may seem, because drones have always been important in folk music. McElroy may always push the boundaries somewhat, but the folk roots are always present – which is best demonstrated in the first half of the opening track The First Wave Crashes Into The Mountain.
So, this is folk music as well as drone music, and it gets somewhat more experimental as the album progresses (especially in the title track).
Ben cites Pauline Oliveros, Sharron Kraus and Ralph Vaughn Williams as his main inspirations – I guess this is a bit of a clue about his sound. There may be a bit of computer processing involved, but basically this is mostly acoustic music, with violin, guitar and voice as the main instruments.