The end of a year is a popular moment to release a (label) compilation. Sometimes to look back, sometimes to look ahead…. and sometimes just because it's compilation time. Here's an (incomplete!) overview of some recent compilations presenting hours (and more hours) of listening pleasure.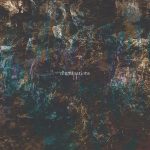 Dronarivm kicks off with this New Year Charity Compilation. No less than 30 track and almost three hours of music, priced ridiculously low to begin with… but of course you will want to pay more because of the amount of music, ánd because the profits go to 4Paws for Ability, an organisation that 'enriches the lives of children with disabilities by training and placing quality, task-trained service dogs.'
(You can also donate directly of course, but why would you when you're offered a batch of quality music in the process?)

The thirty artists presented here show why Dronarivm has become one of the most important labels in the ambient/experimental electronic genre. It's an impressive array of which I will only mention a few names: Aaron Martin, Bruno Sanfilippo, Loscil, Jacaszek, Machinefabriek, Endless Melancholy, Legiac, Offthesky, Olan Mill, Sven Laux, Anne Chris Bakker, Antonymes, Giulio Aldinucci, Pleq, Hakobune, Pausal Chihei Hatakeyama. And that are just 17/30.
Even more impressive is the fact that all these tracks are exclusive – they have not appeared on earlier releases before. So this is what we call a 'no-brainer'!
If you missed the first (2017) edition of Illuminations with another 28 tracks, you can still download it. It is a Name-Your Price release, but I strongly suggest to double your donation for Illuminations II. Simply because.
---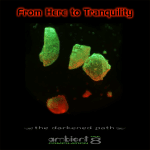 On a somewhat darker note, we find #8 in the From Here To Tranquility series on Silent Records, curated and founded by Kim Cascone. Not specifically an end-of-year release, by the way, but edition 8 in the From Here To Tranquility series.

This edition 'addresses the pervasive darkness we find in the world today', and does so with 80 minutes of contemplative soundscapes with a retro-touch by Scott Gibbons, Kris Force, Chris Meloche, Dead Voices on Air, Michal Seta, Pragma, David Metcalfe, Legion Of Green Men, Aume, Meterpool, Mike Rooke and David Lee Myers.
Not the most familiar names perhaps, and the music can be quite different in nature (a quiet atmospheric field recording track by Chris Meloche can easily be followed by a rather aggressive noise track from Dead Voices on Air), but you can simply count on Kim Cascone's experience in selecting quality sounds.
---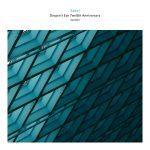 Not exactly a year-in-retrospect compilation, but an album to celebrate the twelve years of existence since Yann Novak relaunched his father's record label Dragon's Eye Recordings. The 'steel' in the title is 'named after the traditional eleventh anniversary gift (due to miscalculation and a love for the cover art by Jake Muir)'.
A 'variety of styles, processes, practices, techniques, and most importantly points of view' is presented in this Name-Your-Price download featuring unreleased tracks by artists that recently released work on the label. Such as: Steve Pacheco, Tobias Hellkvist, Robert Crouch, Yann Novak, Jake Muir, Fabio Perletta, Geneva Skeen, Mark Kate and wndfrm.
78 Minutes of sheer minimalist joy.
---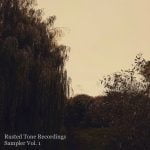 Rusted Tone Recordings does not look back to 2017 because it did not exist in 2017. It is a new independent label, curated by James Armstrong, 'specialising in ambient, drone and experimental music'.
Judged by this introduction sampler the label will definitely be worth keeping an eye on: it introduces artists that will be releasing albums on Rusted Tone in the coming year.
Think: Darren Harper, James Osland, Wil Bolton, Green Kingdom, Spheruleus – along less familiar names like Gallery Six & Oblivia, Net, Kepier Widow, Saltings and Kevin Buchland.
Suffices to say this introduction succeeds in raising interest for the label!
This, too, is a Name-Your-Price download if you want. But please keep in mind that proceeds 'will go towards supporting physical releases and sustaining Rusted Tone Recordings.'
---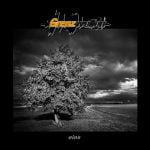 A somewhat different beast (and with that I mean considerably less ambient) is this massive compilation supporting the German radio show Grenzwellen, hosted by Ecki Stieg and broadcasted on Radio Hannover.
Grenzwellen started in 1987 so it exists for more than thirty years now! It can be heard every wednesday for three hours starting at 9 pm CET via the Radio Hannover livestream.
But even if you can't listen to their show this compilation is a great introduction to the music that can be heard on this show. Almost 4 hours of all kinds of experimental/electronic music in a mix of well- and lesser-known artist. I won't mention them all, but here are just a few of the names that I recognise: Giulio Aldinucci, Gabi Delgado, Ulrich Schnauss, CEEYS, Marsen Jules Trio (with a 15 minute string version of Étoiles de la Nuit), Bersarin Quartett, Bartosz Dziadosz, Hecq, Arovane,Hans-Joachim Roedelius, Sven Laux, Sankt Otten, Markus Guentner, Richard Chartier, Hotel Neon. 31 Tracks, and most of them previously unreleased.
Grenzwellen host and compilation curator Ecki Stieg advises to play the compilation in its entirety: "please listen in the order given. Don't use the random button!."
---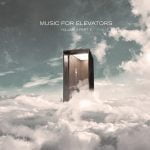 And, while on the subject of massive compilation projects this one cannot stay unmentioned. Only recently I became aware of a series of (free download) releases by the Mahorka netlabel called "Music for Elevators." A nice reference to many ambient "Music for …" releases, as well as to 'Elevator Music' – which is usually referring to anonymous 'Muzak'.
The first edition of this series was released way back in 2002, followed by Vol. 2 in 2005, Vol. 3 in 2007, Vol. 4 in 2012. The three-part set Vol. 5, which is said to conclude the series, was released in 2017 (Part 1, Part 2, Part 3).
You can still find the complete set online: the first four editions can be found on Archive.org (free downloads), the three-part Vol. 5 on Bandcamp (Name-Your-Price). So that is quite an impressive batch of unknown music to discover. Unknown – because in the tradition of netlabels, Mahorka presents the work of artists that are largely unknown – with the occasional exception depending on how 'deep' you are into the scene.
"You are on board for a pushing all kinds of boundaries trip through what ambient music can be and what can be ambient music."
'Ambient' is not a very strict definition here, probably 'experimental electronic' would have been a more appropriate label. There are quite a few tracks that would probably scare the hell out of any ordinary citizen who got stuck in an elevator. But in a collection like this, everyone will find a lot of sounds to his/her liking!