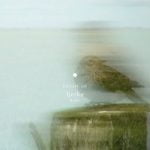 The name Ljerke may not immediately ring a bell. But if you know that this is a multidisciplinary collaboration projects with and around the Kleefstra Brothers (Romke Kleefstra – guitar, Jan Kleefstra – poetry, voice), you know that the wind is blowing from the North. Not only from Friesland, the northern Dutch province where the Kleefstra's live and which inspires most (if not all) of their work, but even farther north this time.
For this particular Artist-In-Residence project the Kleefstra's invited Norwegian musicians Alexander Rishaug (electronics), Hilde Marie Holsen (trumpet, effects) and Michael Francis Duch (contrabass), Dutch percussionist Sytze Pruiksma, along with video artists Marco Douma (NL) and Haraldur Karlsson (Iceland).
In november 2016 these artists retreated to the Frisian countryside, improvising and studying for a series of live performances. They also booked a few days studio time to record their work, and those sessions were mixed and edited by Rutger 'Machinefabriek' Zuydervelt and are now presented on this set featuring a CD with six tracks and a DVD with the video version of the same tracks.
(Note: the DVD version is only available in the physical version, not with the digital download)
Jan
en
Romke Kleefstra
are the nucleus of many collaborations, each with their own particular emphasis in sound depending on the contributing artists. In concept, this
Ljerke
is not unlike their previous projects
Seeljocht
and
Skeylja
. But the sound is more intense this time. There is more urgency to it.
And with a reason, because
Ljerke
deals with the serious concern about the decline of the Frysian landscape, the irreversible loss of biodiversity and
the accompanying decline in cultural diversity.
Unlike many of their other releases, the poems are not included and translated this time. So, unless you can understand the Frysian language (which probably only natives can), you will not understand the words. But you will still feel what this is all about.
And the message is even stronger with the videos: layered landscape images that are carefully synced to the music.
The wind comes from the North, and it is a cold wind. This is a clear warning that we have to be careful, act, and take care to preserve the nature that we will miss when it is gone forever.
---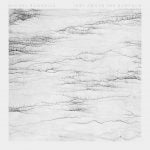 Some artists have a release rate that almost exceeds my listening speed. Michel Banabila is one of those. His name appears so often on this blog that you might think that I recommend all of his releases. Which, in fact, I do! Because very few artists have such a high output rate while maintaining such a high quality level and musical versatility!
Just Above The Surface, his latest release, is released almost casually, unannounced. It is a digital only release, which is an understandable choice at this time – but I feel a bit sorry for those that treasure all things physical… this music deserves to be available on a less ethereal level. Because of the music, but also because of the stunning cover artwork by Gerco de Ruijter.
(Writing this I realise that this sounds as if music that is released in digital format only is less 'important' than that on a physical release. Which of course is not the case or at least it shouldn't be).
There are six long tracks (most around 9 minutes) and a (shorter) closing track which is taken from a Disquiet community release dedicated to Bassel Khartabil (coder and open-source advocate from Syria, imprisoned and executed). With the exception of the last track, the material for this album was created with parts and fragments made for a live performance.
Banabila's flawless wide-screen production is created with the help of some friends he worked with before (Oene van Geel, viola, Salar Asid, violin). As far as I know it is the first time that Gareth Davis adds his bass clarinet sound to Banabila's music: on the shuddering opener The Ripple Effect. Martin Barski adds tape sound on Tapes and Polaroids in the 21st Century (great title!)
It is fascinating how easily Banabila navigates between different kinds of styles and moods, even within the span of one single track. From emotional, melancholic to abstract experimental, from subdued calm to a threatening tribal rhythm that makes your palms sweat. And the transitions never sound forced.
Why is it that Banabila is honored by critics and connoisseurs, but after many years of hard work still has such a hard time reaching a larger audience?
What is wrong with the music business??