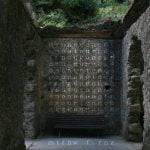 I have been a dedicated follower of Matthew Florianz's music ever since his 2001 releases Molenstraat and Grijsgebied, when his alias was still Liquid Morphine.
In these 15+ years, there has been a steady stream of album releases, each exploring an ambient style, most of them connected to a specific place, environment, where Florianz lived or had lived.
Apart from releasing his own albums, Florianz is a professional game sound designer. He has worked on  award-winning game titles like Jurrasic World Evolution, Planet Coaster, Elite: Dangerous and of course Spellborn (remember these two compilation mixes of the music of Spellborn?). He still works with the same clear vision of how he wants his music to sound, but at the same time his extensive professional experience in creating sound atmospheres and ambience can be heard in his musical development – especially in his latest release Onontgonnen.
'Onontgonnen' is a dutch word best translated with unexplored, but also with uncharted or maybe even uncultivated.  Instead of relating directly to an identifiable place on the map (like Molenstraat, Maalbeek), it is as if Florianz creates his own world completely from scratch. Starting with almost nothing; after all it is yet uncharted. A gentle, barely audible drone, carefully adding different musical elements and field recordings, slowly unfolding different views of a new world.
What struck me on this album was its complete unhurriedness, the  way it made me lose all sense of time. It feels as if the 60 minutes of Onontgonnen comprises a history of thousands of years.  And yes – that  feeling of timelessness is a quality of true ambient music. There are many great albums in Florianz' discography, but with its harmonious balance this is one of his very best!
---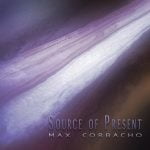 This 73 minute Max Corbacho album featuring six tracks of various lengths starts with the 23 minute The Beginning Of Remembering … and you'll immediately begin to remember what immersive ambient soundscapes like:
"…the music moves slowly as cosmic, nebulous, expansive stratums, orbiting into the boundaries of consciousness."
This majestic opener is followed by three shorter tracks, before the album is closed with two full LP-side length  tracks: Source Of Present and On This Journey.

No need to buy yourself a flotation tank – just turn down the lights and play this album on the right volume and you'll immediately float away on the serene soundscapes. Soundscapes that may make you feel small and insignificant, by the way, because of their cosmic proportions.
"Gradually, this music manages to install us in a mental zone only established in the present moment, like a disconnection from all the noise and mental chatter that surrounds us in daily life."
---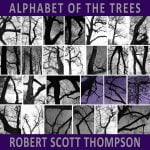 Self-described as a 'musical alchemist', Robert Scott Thompson combines electroacoustic, contemporary instrumental and avant-garde music ever since 1976, naming Chopin, Satie, Stockhausen, Varèse, Cage, Bowie and Eno as his greatest inspirators. He runs his own label, Acourant Records, home to different artists but also for his own (rather high) output (though it seems the label website is not updated since september 2016: later activities have been transferred to Bandcamp).
Robert Scott Thompson is one of those artists that seem to breathe music: his Bandcamp catalogue presents  83 album titles! (Discogs lists only 33 of these, so there's some work to do there..)
On Alphabet Of The Trees,  presents eight dreamy and mysterious 'classic ambient' soundscapes,
Voice samples play a particularly important role on the tracks on the first half of this album. Sometimes up-front, sometimes hidden away, but ever-present angelic choirs, or like the spirits of the trees this album is dedicated to.
Most of the album is quite comforting (with titles like 'Travelling In Dreams' you'll probably know what to expect), but with the Twin-Peaks-like atmosphere in Nights, Darkest To Fall the album ends in a relatively dark and ominous mood.