What better way to start a new year with a brand new mix?!?
Mix-wise, 2017 was a quiet year: it has been quite some time ago since I published my last 'real' mix (Mind Awake, Body Asleep) – partly due to concentrating on DreamScenes, which got a re-birth as a monthly radio show on Concertzender.nl).
But in the end of 2017 a long-standing plan finally materialised: a 'collaboration mix' with Mike 'Headphone Commute' Lazarev!
It is especially nice to start 2018 with this occasion, since Headphone Commute celebrates its 10th anniversary this year!
We had no clear concept for this mix when we started, other than 'each turn takes 5 minutes, we'll stop at 60, and we'll see where it gets us'. We were unaware of each other's tracklist (apart from what our ears told us).
The result is a thrilling ride, where each part is a reaction to the previous section.
Not exactly what we'd call an 'ambient' mix, because it's extremely dynamic. Sections may range from deep sleep sections to exuberant enthusiasm – hence 'Bipolar'.
It's like a full life's story comprised in one hour..
Take a look at the tracklist below (51 Track samples in 60 minutes) and get ready for a fascinating ride. And let us know what you think!
This mix is also published on Headphone Commute.
Thanks to Mike Lazarev for all the fun!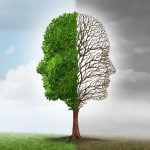 Tracklist:
00:00 [PvC] Alejandro Dojorewski – Eye Of The Beholder
// The Holy Mountain [Finders Keepers Records,1973/2015]
00:20 [PvC] Hilmar Öm Hilmarsson, Sigur Ros – Black Dog And The Scottish Play
// Angels Of The Universe [FatCat Records, 2001]
01:20 [PvC] Dean Hurley – Low Sustained Mystery
// Anthology Resource Vol. 1 [Sacred Bones Records, 2017]
02:06 [PvC] Bass Communion – Sisters Oregon B
// Sisters Oregon [Substantia Innominata, 2017]
03:27 [PvC] H_C/Ben Frost – Artist Reflection
// Artist Reflections [unreleased, 2017]
—————————————————-
04:30 [HC] Hlynur A. Vilmarsson – BD (excerpt)
// Iceland Symphony Orchestra – Recurrance [Sono Luminus, 2017]
06:00 [HC] Actress x London Contemporary Orchestra – Audio Track 5 (Narrowest Sustain Version)
// Audio Track 5 [Ninja Tune, 2017]
06:30 [HC] Roly Porter – 4101
// Third Law [Triangle, 2016]
09:00 [HC] Paul Jebanasam – sigma*(y waiting -x)
// Continuum [Subtext, 2016]
—————————————————-
09:17 [PvC] Annelies Monseré – I Will Lock You (UK Mix)
// Verjaardag [Bluesanct, 2006]
10:03 [PvC] Sarah Davachi – For Voice (edit)
// All My Circles Run [Students Of Decay, 2017]
11:30 [PvC] Los Angeles Percussion Quartet – Memory Palace V. Claremont (edit)
// Beyond [Sono Luminous, 2017]
13:10 [PvC] Ryuichi Sakamoto – Walker (edit)
// Async [Milan, 2017]
13:14 [PvC] Hans Zimmer/Benjamin Wallfisch – Furnace
// Blade Runner 2049 [Epic Records, 2017]
—————————————————-
14:30 [HC] Kreng – Tourniquet (Part One) (excerpt)
// Works For Abattoir Fermé 2007 – 2011 [Miasmah, 2012]
18:20 [HC] Robert Rich & B. Lustmord – A Point of No Return (sample)
// Stalker [Fathom, 1995]
18:30 [HC] Marcus Fjellström – Arboretum (ending)
// Skelektikon [Miasmah, 2017]
—————————————————-
19:15 [PvC] Robert Henke – Studies For Thunder
// Signal To Noise [Imbalance Computer Music, 2004]
20:28 [PvC] Michael Begg – An Act Of Balance
// Titan – A Crane Is A Bridge [Omnempathy, 2017]
21:50 [PvC] The Beacon Sound Choir – Sea Of Voices (Machinefabriek Rework) (edit)
// Sunday Songs [First Terrace Records, 2017]
23:16 [PvC] Jon Hopkins – Hunted
// How I Live OST [Just Music, 2013]
—————————————————-
24:30 [HC] Robert Rich & B. Lustmord – A Point of No Return (sample)
// Stalker [Fathom, 1995]
26:16 [HC] Rødhåd – Withheld Walk
// Anxious [Dystopian, 2017]
28:07 [HC] Barbarix & Volatile Cycle – Rundled (sample)
// Monoleth 001 [MethLab, 2016]
29:00 [HC] Jason van Wyk – For Now
// Opacity [Home Normal, 2017]
—————————————————-
29:59 [PvC] Büdie Siebert – Wal-Hall-A
// Vor Der Flut – Hommage An Einen Wasserspeicher [Eigelstein Musikproduktion, 1985]
30:44 [PvC] Heiner Goebbels – Ye Who Read (edit)
// Shadow/Landscape With Argonauts [ECM Records, 1993]
31:49 [PvC] Kenji Kawai – Making Of Cyborg (edit)
// Ghost In The Shell OST [RCA,1995]
32:33 [PvC] Lydia Kavina; Barbara Buchholz – Vakuum-Halluzinationen (for Two Theremins, Violin, And Violoncello) (edit)
// Touch! Don't Touch! (Music For Theremin) [Wergo, 2006]
—————————————————-
34:30 [HC] Karlheinz Stockhausen – Stimmung Model 6
// Theatre Of Voices – Stimmung [Harmonia Mundi, 2007]
34:45 [HC] Aphex Twin – XMAS_EVET10 [120][thanaton3 mix]
// Syro [Warp, 2014]
37:24 [HC] Hecq – Untitled (BK Remix)
// Steeltongued [Hymen, 2009]
39:25 [HC] Jóhann Jóhannsson – Part 2 / IBM 1403 Printer (excerpt)
// IBM 1401, A User's Manual [4AD, 2006]
—————————————————-
39:25 [PvC] Jóhann Jóhannsson – Sun's Gone Dim And The Sky's Turned Black (fragment; edit)
// IBM 1401 – A User's Manual [4AD, 2006]
39:35 [PvC] [The User] – }.}@}.@.}@}.@.}…… (edit)
//Symphony #2 for Dot Matrix Printer [Staalplaat, 2002]
41:14 [PvC] Ryoji Ikeda – Transmission (edit)
// Dataphonics [Div Voir, 2010]
42:14 [PvC] Neil Pomerleau – Dial-Up Sound
// unreleased; (dialupsound.com)
42:23 [PvC] Looped Exodus – Psalm 88 In Morsecode (edit)
// Souls Have Machines [self-released, 2016]
43:38 [PvC] Atom Heart – My Bird Can Sing
// Semiacoustic Nature [Rather Interesting, 1995]
—————————————————-
44:30 [HC] Chris Watson – El Divisadero
// El Tren Fantasma [Touch, 2011]
45:20 [HC] The KLF – Six Hours To Louisiana, Black Coffee Going Cold
// Chill Out [KLF / Wax Trax / TVT, 1990]
46:20 [HC] The Future Sound Of London – Bird Wings
// Lifeforms [Virgin / Astralwerks, 1994]
47:00 [HC] Chris Watson – El Divisadero (continued…)
// El Tren Fantasma [Touch, 2011]
49:00 [HC] The Future Sound Of London – Everyone In The World Is Doing Something Without Me
// Dead Cities [Virgin / Astralwerks, 1996]
—————————————————-
50:05 [PvC] Delia Derbyshire – Dreaming
// Out Of This World – Atmospheric Sounds and Effects From The BBC Radiophonic Workshop [BBC Records And Tapes, 1976]
50:36 [PvC] Edward Artemyev – Solaris – Station
// Solaris, The Mirror, Stalker [Torso Kino, 1990]
51:05 [PvC] Jonathan Coleclough, Colin Potter, Bass Communion – Yossaria
// Jonathan Coleclough & Bass Communion & Colin Potter [ICR, 2003]
52:15 [PvC] Penjaga Insaf – Djalan
// Sama Sadja [Power & Steel, 2010]
—————————————————-
55:08 [HC] Alva Noto – Xerrox Mesosphere
// Xerrox Vol.3 [Raster-Noton, 2015]
56:15 [HC] Sana Obruent – The Preparation
// Dyatlov [Blackjack Illuminist, 2017]
57:30 [HC] Max Richter – Whose Name Is Written On Water
// Sleep [Deutsche Grammophon, 2015]
—————————————————-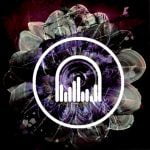 Download Bipolar Now 137Mb (60:00 min.)

[Alternative download from Archive.org]