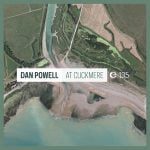 In february 2017, Dan Powell took a walk to the sea at Cuckmere Haven – 'the only undeveloped river mouth on the Sussex coast'. He recorded the audio and collected objects along the way, which he used as a source material to combine with the original recordings of the environment.
The result is the 16 minute electro-acoustic work A Walk To The Sea: Exceat To The Coastguard Cottages: a somewhat unsettling combination of environmental recordings and musique concrête.
There is no further information about the second track, Cable Hut 14, but the title leads us to the former cable station for telegraph lines to France at the same location: 'one of the most intriguing secrets of Cuckmere Haven.'
We are left wondering how the sounds from this hut originated but one thing is certain: you wouldn't want to try to sleep there!
At Cuckmere is a free/ Name Your Price download from Crónica. 
---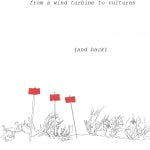 Perhaps it's a good advice to put on your coat or an extra sweater before you start listening to this album, because it feels like a rather cold and windy affair (even though the location recordings were made in Velez Blanco in Southern Spain.
For this (almost documentary) recording, Kate Carr had a clear concept: creating a 'mountain pass' in sound, following a transect ('a straight line or narrow section through an object or natural feature or across the earth's surface, along which observations are made or measurements taken') of the mountain and pausing every 100 meters to record the sound of that particular spot.
Ten locations for the climb up (Ascent), and another ten for the way back (Descent).
"The result of this repeated journey is this release which explores 10 sonic niches, in an attempt to chart the changing sonic environments in this extreme environment. These locations were both recorded straight and 'played' via activities ranging from vibrating the hunting signs, to rolling pines cones."
Because of the manipulation of some of the objects in the surroundings, this journey is a mixture of natural sounds with abstract, unusual elements. The result is an eerie feeling of remoteness, seemingly disconnected from anything human.
---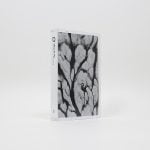 Of the set mentioned here, Herbert's Archive is arguably the closest to 'true' environmental recordings. Except for the fact that this set 'of obscure sounds performed by Asian small-clawed otters, donkeys, pigs, chickens or corncrakes, interwoven with gurgling waterpipes, sizzling streams and underwater percussion' is just as manipulatively arranged as this description suggests.
The Herbert refers to the Austrian musician's favorite recording device he recorded this collection with.
This short (2 tracks, 20 minutes) cassette release (no digital release as far as I know) is the follow-up on Tee's earlier release Riverside Burrows, presenting a nice image of nature's alternate reality.. (perhaps we should call this 'fake nature' from now on…).
ABBY LEE TEE – REPOSITORY 1