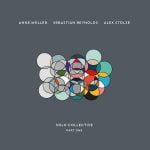 SOLO COLLECTIVE – PART ONE  
Solo Collective… the name is an interesting contradiction in itself. It is a trio consisting of musicians Alex Stolze (violin, member of Dictaphone), Anne Müller (cello, known for her own work but also for her collaborations with Agnes Obel and Nils Frahm) and Sebastian Reynolds (piano, producer, played sax with The War On Drugs as well as many other activities in the UK alternative music scene).
They operate and perform as a collective, but the 'Solo' comes from the fact that each takes a turn in the spotlight with the other two providing supporting roles. The result is a versatile album presenting quite different styles of contemporary chamber music. There is a world of different between the first two tracks: Solo Repeat introduces the album in a relatively conventional way,  while Ascension experiments with the use of strings to creates a literally 'ascending' effect. The tracks are followed by quite a different track: the vocal  track Don't Try To Be.
These tree tracks, taken from a live performance, make up the first half of the album: Life.
The subsequent (studio-)tracks represent Death – closing the album with Holy Island, dedicated to Lindisfarne, Northumberland, the favourite and final resting place of Sebastian's mother.
Despite presenting this many different styles, the album sound is quite consistent – 'moving between sonorous string ensemble composition, abrasive electronic textures, processed vocals and atmospheric, evocative piano.'
SOLO COLLECTIVE – HOLY ISLAND
Adrienne Hart – choreography
Digital editions can be found [here]; physical [here]
Solo Collective – Silbersee
---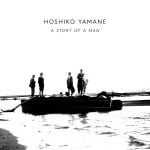 As an introduction it may be interesting to note that Hoshiko Yamane is a member of Tangerine Dream since 2011. But this is just meant to raise your interest, because the music on this album is nothing like the sequencer-based loops you may expect when hearing that reference. Hoshiko Yamane has a lot more to offer: she is a classically trained violinist/composer, started her classical training at the age of 4 and has worked on a multi-faceted career since she moved to Berlin.
In her solo-projects she focuses on minimal and ambient electronic music using the (acoustic) violin. Usually as Tukico, combining looped acoustic violin with techno music.
A Story Of A Man is a short (22 minute) but impressive mini-album released under her own name on the contemporary classical 1631 Recordings label. Five tracks with solo violin music, looped and multi-faceted – leaving out the 'techno' but focusing on pure classic minimal music. It's a beauty – to be enjoyed as a digital download only (no physical release).
---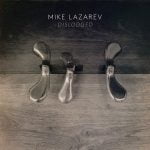 Some people seem to have 48 hours in a day instead of 24. Apart from having a full-time day job, Mike Lazarev also runs Headphone Commute – one of the (if not the) most active websites supporting modern classical, ambient and experimental music. And he also found the time to study piano and release his own solo albums since 2016! And that's not even all the story: he also plays the cello part on Unhinged (Again)!
Dislodged is released on 1631 Recordings – which means it is a digital download-only release. It is 'intended to be listened to as the second half of the Unhinged – mini album'. 
With the close-miked, intimate sound of the piano, Mike Lazarev 'explores the outer reaches of spatial and reductionist pianism, occasionally echoed by the song of a lonely cello, contributing to the detachment, displacement, and dislocation of a damper pedal, controlling the felt rail which muffles the hammers against the strings.'
(Obviously, Mike is an expert in describing music, so there's no need for me to rephrase his own words)
'Dislodged is a place of isolation, melancholy, and a bit of heartache.'