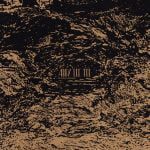 This nice little 20 minute 10-inch vinyl album (download available too) starts with layers of field recordings, to immediately give that nice outdoor feeling.
But Riverside Burrows is not just field recordings: there are also instrumental parts – drones, synth layers, chimes – that seem to fit in perfectly with nature's sounds.
Abby Lee Tee (from Linz, Austria. It's an alias, by the way, not a person's name) paints a nice atmosphere, "a cinematic journey though imaginary valleys full of running water, chirping birds, squeaking otters, oinking pigs and clandestine odd sounds".
You can almost smell nature's freshness right from your listening chair!
---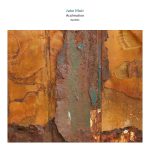 The basic elements of Acclimation are field recordings, natural sounds as well as the sound of machinations. But it would not do the album justice to call it an 'environmental' album. It is, in a way, but also it isn't, because Jake Muir has treated the recordings in such a way that they become musical elements, parts of a full scenic composition.
Acclimation is based on a live set that was created for a performance at the Seattle's Corridor Festival in the Georgetown Steam Plant.
Given the context of this setting, it was based "solely on industrial and aqueous field recordings", made on various locations in Los Angeles, Vancouver, Iceland and Washington.
Some of these recordings were previously "deemed not useful" but found their place in this new context, an environmental recording of a nonexistent place.
A storytelling soundscape, somewhat comparable to the work of Chris Watson.
(Digital Only)


---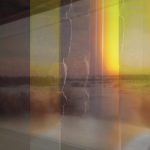 Departures opens with refreshing bird sounds and breaking waves that set the atmosphere. At Once We Felt Safe, indeed.
There are field recordings from all over Europe, South-East Asia and Australasia – the sounds of nature, dialogues and environments merge perfectly with the drones accompanying them.
Listening to this album feels like reliving memories of faraway journeys to unknown destinations – even if they weren't even your own personal journeys.
You can simple be an armchair traveller and let James Osland guide you: "It Was All So Unfamiliar And That Was Nice".
(BTW – it officially says unfimilliar on the track title but I guess that must be the New Zealand accent 😉 )
---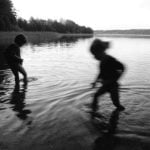 Concluding this virtual field trip around the world with the sounds of Nao Otsuka from Japan. Like Shimmering Moods Records labelmate James Osland above, he (or she – not much information is known about the artist apart from a Soundcloud page) merges the field recordings with unobtrusive music that is effectively enhancing the relaxed atmosphere.
Quiet, calm, and well-balanced like a Japanese garden: perfect music to enjoy at the end of a warm summer day.