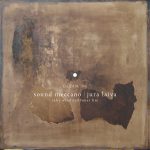 Sound Meccano (Rostislav Rekuta from Riga, Latvia – electronics, field recordings, sound processing) and Jura Laiva (also from Latvia – guitar, guitar drones, piano) have worked together before, releasing 2 EP's on Crónica and Flaming Pines. This release on Eilean Records is their first full-length album.
With the campfire sounds, the rain and other environmental sounds this 8-part journey feels like camping out in a dense forest, slowly moving through different weather conditions.

"The album is best perceived as an audio journey, a road-movie for the ears."
With the help of Kate Pavula (violin, voice, viola, accordion) and Eriks Kirsfelds (cello) it becomes a cinematic journey. The eight parts are sequenced into one 71 minute trip from which there's no way back once you started.
But why would you want to?
"The overall mood of the record is far from somber, as if to prove that the inner fire that never goes out is warm enough to protect us from salty winds, no matter how endless the winter might seem."
---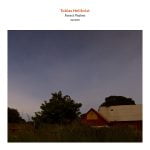 The basic field recordings for this album were recorded in the United States in 2015 and 2016: at Culver City, Los Angeles, Topanga Canyon and Big Sur (California) and Big Pine Key, Florida. Additional recordings were made in Sweden and Denmark; the album was finished in Copenhagen, Denmark.
Field recordings being the basic source material does not automatically mean that this is a 'nature' recording: they are the inspiration, the starting points. The added electronics make it 'true ambient' sounds, intended "to lead the audience into a state of mindfulness, total relaxation, and focus".
"After a 2 day hike in the forest of Northern California, I came to experience a rare kind of stillness and desolation which really fascinated me. I think most of the music I make is some kind of attempt to recreate moments like these for me to revisit."
And we can consider ourselves lucky to be able to join Tobias Hellkvist in this revisit.
---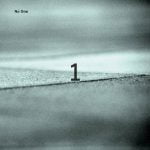 NO ONE – 1 / 3
Just  a fairly random pick of two albums from the six that are numbered in the order No One started working on them:   1 – 2 – 3 – 4 – 5 – 9.
This means that 6 – 7 – 8 are currently works in progress but will probably be released somewhere in the near future. Besides, there's also mention of an upcoming CD-release on Midira records.
No One is an artist of the prolific kind, obviously, because only a few days ago another album was released – not numbered but with a title: Antipodes. 
I can't tell how the other titles sound (yet), but No One states that he "often creates several practically identical works", so I guess these two releases are fairly representative for many of his other work.
"No One makes conceptual music…" (which is a nice statement in itself, by the way) "… by manipulating sounds to create confusion". 
One could say the music on these albums are heavily drone-based, but that wouldn't the right description for soundscapes like these that constantly change and evolve in a very cinematic, story-telling way. The drones seem to cover hidden melodies that struggle to get to the surface. All in a lush, widescreen sound created with recordings, tape treats, instruments and keyboards.
1 is split in two tracks around 30 minutes each, while 3 presents a single 41 minute track.