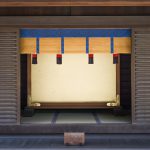 The 一 (one) and 念 (thought) in the title refer to the shortest possible unit of time known as a principle of Zen practice: "a point of time which has neither the past nor the future.. ". The moment "where eternity cuts into time", which exactly correspondents to what is know as Satori, which "takes place when consciousness realizes a state of one thought."
That are some thoughts to ponder on for a while – and for that pondering Fabio Perletta provides a perfect soundtrack. Three untitled tracks (totalling 48 minutes – but put it on repeat and you can take all the pondering time you need).
On this album, Fabio Perletta explores the "emotional states experienced before, during and after a very long awaited trip". The three different pieces are created using location recordings from Tokyo, Takayama and Kyoto, all heavily processed to unrecognisable abstract soundscapes using computer, feedback, magnetic tape and digital and 'irreversible' sound processing.
Musique Concrête for the mind? In fact, words fail to describe it describe because "Zen does not follow the routine of reasoning, and does not mind contradicting itself or being inconsistent."
Just listen. And try to look for that exact moment of 'one thought'.
Ichinen 一念 is a digital-only release.
---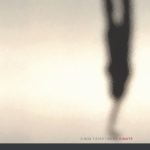 SIMON FISHER TURNER – GIRAFFE  
From the very first cut-up fragments op Into Bush it's clear that this is going to be an amazing journey. Simon Fisher Turner – composer, actor, sound designer – took his relatively simple recording devices (Roland Edirol R-09 and iPhone) around the world (Berlin, Lake Biwa, Cambridgeshire, Hammersmith, River Thames, Tokyo, Porto, Andalucia) and mashed all kinds of location recordings into kaleidoscopic tracks that 'blur the line between sound design and song, machine severity and narrative sentimentality'.
There are amazing sounds heard in every direction, but they are kept together by the layered electronics, morphed into augmented field recordings.
Images of non-existent worlds, created from blended and altered every day sounds: "a sonic landscape where musical and non-musical elements are placed on a level hierarchy."
Slight Smile is a spoken word poem by Emma Smith, adding to the psychedelic dreamlike visions of this album, ultimately dissolving into the incromprehensible realms: 
"You are the leader, and I wore funny clothes. We travelled together, and I wore leather. Lovely backstage photos…"
Travelling together is the key to this album. Travelling, and sharing the amazement and excitement of unexpected encounters…
One question remains… why the 'Giraffe'?
The fata-morgana-like cover image of a giraffe's shadow looks nothing like an earthly creature, but it still is. It's an altered image, in the same way the life sounds on this album are altered images of the world surround us.
SIMON FISHER TURNER – SAVE AS
---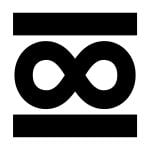 The cover design and ASCII-art track titles like –∞–––––∞– or ––(–––––)–– may suggest the analytical kind of sound resembling the analytical Raster-Noton approach: mathematical more than emotional (though that's always a subjective matter of course). But even in the first minutes of the opening track it's clear that this is a misconception: Mayforest presents an organical ambient sound with many acoustical (-sounding) elements.
Mayforest's music is definitely more 'human' than the package might suggest.
Mayforest is Christian Maiwald, living in Berlin and Szczecin (Poland).
There's not much information on the background of his music, apart from the fact that there's "no lute and no 808".

The tracks are presented in order of their production date, because  Christian "likes to see where things lead me." Wherever that may be, it's a promising path, passing many enjoyable soundscapes in a strikingly original instrumentation.
At moments, the sound is not unlike that of the Stars of the Lid, and you might also hear elements reminiscing Bersarin Quartett….
Namedropping of course, just to give  an idea about some of the Mayforest sounds you can expect on this 'off-radar' album definitely worth checking out.