 Starting this drone edition with the two versions of Lineleh means we're immediately diving deep into the most minimalist of drones. Richard Chartier and Eleh (personal information remains enigmatic, despite his/her impressive output… which was an inspiration for brainwashed as well as Noise Park) worked together in 2015 and 2016 to refine this drone celebrating their fascination for micro-nuances.
The micro-nuances best reveal themself with headphone listening, although quiet amplification is also recommended. This is deep listening material, not many people will listen to these long-form drone pieces with continued concentration. But that is not the issue: on 'quiet amplification' it is as ignorable as it is interesting – and isn't that the original definition of ambient music? The kind of sounds that merge with the sounds of your own environment, altering the atmosphere to match with your own state of mind.
Lineleh is released in two separate versions: a 73 minute version and a 128 minute version. Though the first version would have fitted on a CD, both editions are digital-download only.
II is not simply a stretched version of I: there's a distinct difference in the two pieces – although they may use the same basic sound material.
I is a drone piece in the truest, most minimal possible way, reminiscent of some of the work of Eliane Radigue.
II explores the micro-nuances, isolating some of its parts and zooming into it with microscopic detail.
In the first 30 minutes of II, there's a faint yet distinctive whoop sound, something like the start of a loop sample, introducing a 'rhythm' to hold on to. A strange artefact, unusual to this kind of drone sounds, which does not seem to be present in the I version. But when it finally disappears, the dive feels even deeper than before.
These two versions should definitely be regarded as pieces on one single album, even though they are available separately. It's not either/or, but it's a three-hour-and-twenty-one minute trip through "distinct floating durational interactions through slowly shifting waves.
---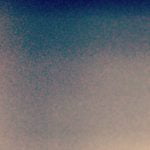 Also released on the Line Imprint label is this 29 minute dronescape by Yann Novak, originally created as a sound performance for the Soundwave Biennal in San Francisco. Is is a symbiotic mixture of field recordings captured in the Golden Gate Park and synthesized sounds representing the architecture of the de Young Museum.

As expected, you can leave it up to Yann Novak to come up with a beautiful, "deep and meditative listening environment" that has the same effect as a revitalizing power nap: a 30 minute dive into eternity.
--- RADBOUD MENS & MATTHIJS KOUW – 1
The basic motto for this album is a quote from John Cage: "If something is boring after two minutes, try it for four. If still boring, then eight. Then sixteen. Then thirty-two. Eventually one discovers that it is not boring at all."
This is especially true when listening to what we call drone music.
If you listen to drones at the wrong moment, for the wrong reasons, without the right mindset or intention, you might dismiss it as boring. And it may very well be boring – but it is intentionally so.
If you surrender yourself to the sound, immerse yourself it, can be receptive to its many details, it opens up a world of timeless wonders. Miraculous waves of sound interacting with your body, your location, your hearing, your perception.
Radboud Mens and Matthijs Kouw have previously worked together, exploring all kinds of experimental electronic music. Their collaboration for this album is the first of a two-part album, recorded live in the studio in December 2014. This edition presents two minimalistic electro-acoustic drones, created using software, recordings of acoustic instruments and a modular synth.
The tracks, each around 20 minutes, are effectively called "F" and "A". The start of each piece is like adjusting to a tuning fork. Once you're tuned to the basic sound you can simply wait for the variations to start happening.
The funny thing is: it never gets boring, not even after 2 x 20 minutes.
So, if you want to test Cage's statement, you'll have to put it on repeat!
---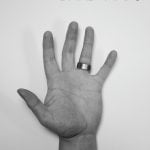 David Fyans previously recorded as Erstlaub, but currently releases his work under his own name. The (German) title roughly translates to something like 'cloudy hand' –  a reminder of a period David (of Scottish origin) and his wife were living in Bad Zwischenahn, north Germany.
'In exile at the time, as a result of untenable UK visa policy'.

"The absolute flatness of the area was further adding to my homesickness and feeling of isolation."

The two tracks, called (Left Hand) and (Right Hand), were recorded as two separate live performances, using a relatively simple setup: a small case of eutorack modules, a mixer and a couple of guitar pedals. They re-create a foggy state of mind, "feelings of occluded emotion, dullness and slowness of mind…"
"At night, in the alien darkness, I would close my eyes and rend the landscape. I would summon great mountains, pulling up grassy slopes that gave way to jagged cliffs, dragging down the clouds to create negative space."
---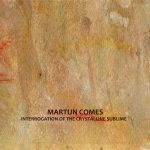 Martijn Comes is a Dutch composer specialising in new media, sound design and electro-acoustic composition. His hour-long deep-drone piece Interrogation of the Crystalline Sublime was published on the spectacular Drone Cinema 2015 Raspberry Pi (!) release – the kind of gem every dronehead will probably dream of, but with a price tag only few can afford.
So it's a good thing that the Moving Furniture label decided to reissue this piece in a 2-CD version (ánd digital download of course): CD1 containing the hour-long Interrogation by Martijn Comes, and CD2 containing 8 remixes of that piece by Scant Intone, Mitchell Akiyama, Zeno van den Broek, Alberto Boccardi, Haarvöl, Juan Antonio Nieto, Giulio Aldinucci and Orphax. 
Comes describes his work as 'livingroom music' (possibly distinguishing itself slightly from Erik Satie's 'Musique d'Ameublement' (Furniture Music), which was meant to be played by live performers).
He set out to "write a piece that is equally meditative as it is harmonious and melodic, or at least it would hint at large subtle progressions of harmony, in a way that is magnetic to the imaginations, while the body remains in a  meditative, relaxing state."
It's an immersive drone, with hints of a shore in the background, that gradually grows intense and inescapable in its first half and then gradually recedes again.
It is not often that drone material like this gets remix treatments by different artists, so it's interesting to hear what other artists do with sonic material like this.
Some of the remixers focus on the drone aspect, emphasizing different frequencies thus altering the overall feel. Others filter out artefacts (which can hardly be heard in the original), or add their own material to create abstract electro-acoustic compositions that hardly seem related to the original. Some focus on emotional aspects, others take a more analytic approach. Most of them venture into sonic extremes, thus losing some of the 'livingroom' aspect of the original.
But each one of these remixes sound completely different – like if they were original compositions in the first place.
---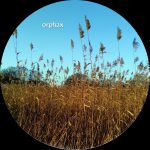 With the exception of Lineleh, all releases mentioned above are released on the Moving Furniture Records label, curated by Sietse van Erve alias Orphax. So it's only natural to include his own release here (which is not released on his own label but on Taâlem by the way).
Van Erve is a dedicated admirer of the music of Eliane Radigue and this shows in most of his music (as well as in a lot of the releases on his label).
Dream Sequence #3 is the third part (duh!) of a series of dreamy ambient drone pieces. Part 1 and Part 2 are available through Orphax's Bandcamp Shop.
Because of the limitations of the 3″ CD it is released on, it is relatively short (at least for a drone) with its 23 minutes. It's the kind of drone that can isolate you from your surroundings (instead of enhancing it), which definitely helps to drift away into a short but refreshing dream.