A selection from the many label compilations that were recently released – looking ahead at 2017, looking back at 2016, or maybe even looking back at the last 15 years: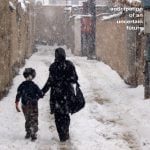 The near future of 2017 may be unpredictable on a worldwide political scale, but fortunately this 40 minute (9 track) compilation of recent and upcoming Preserved Sound releases is reassuring: there will always be great music to take a break from everyday absurdity!
Artists include Visionary Hours, Aaron Martin, Richard Youngs, Max Ananyev, Endless Melancholy, Poppy Nogood, Adrian Lane, Ales Tsurko and CovarinoIncorvaia.
A wide range of instrumental genres show all kinds of beauty this label has to offer. There's influences from ambient, folk, improv,  jazz, post-rock, neo-classical and experimental electronics (the Ales Tsurko track [Grusha] uses regular expressions to generate music from random Wikipedia articles!)
Generously offered as a Name Your Price download.
---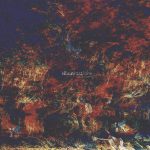 I am not sure if all tracks from this massive Dronarivm compilation are previously unreleased, but the subtitle "The New Year 2017 Free Compilation" suggests so.
But even if they were previously released, only the most dedicated label addict would recognise all of the 28 tracks on this two-and-a-half hour compilation.
The collection is presented without any notes but a quote from Arthur Rimbaud's 'Illuminations VI':
"… The colours proper to life deepen, dance and detach themselves around this Vision in the making…. .

Currently, Dronarivm is one of the experimental ambient genre's most important labels, and the line-up of this collection shows why: Olan Mill, Giulio Aldinucci, Autistici, Spheruleus, The Green Kingdom, Offthesky, Aaron Martin, Dag Rosenqvist, Elegi, Legiac, Maps and Diagrams, Strom Noir, Wil Bolton, Enrico Coniglio, Christopher Bissonnette, Porzellan and Bartosz Dziadosz  – and that is only about two-third of the contributors!
Generously offered as a Name Your Price download.
---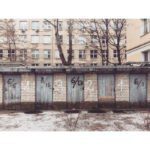 Home Normal looks back to 2016 with this 11-track (58 minute) overview featuring tracks they 'were lucky enough to release in 2016'.
It's a kaleidoscopic overview of the versatility of this quality label that cannot be pinned down to one style but always guarantees a journey into adventurous new paths.
Artists include David Cordero, Altars Altars, Giulio Aldinucci, M. Ostermeier, Ian Hawgood, Stefano Guzetti Ensemble, Isan, Asuna, Stijn Hüwels/Dudal and A New Line Related.
Generously offered as a Name Your Price download.
---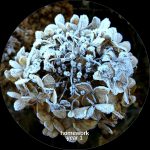 In an ascending order of track count and playing time, this compilation comes last.
52 tracks that fill up seven (7!) hours and 40 minutes! And, apart from that, áll of the tracks are new and previously unreleased.
The concept of this overview is a bit different: is doesn't look back to 2016 only, or looks ahead at 2017, but it celebrates the 15 years of existence of the Taâlem label. And they do so in a special way: asking every artist that ever had a release on Taâlem to contribute an unreleased track that was recorded or finalised in 2016 – so it's all brand new music, not a retrospective!
The list of contributing artists is not complete: some of the artists could not be retraced, others have stopped making music, etc. But the result is imposing enough as it is!
Due to the label's nature, the music is more abstract and experimental than usual, presenting a lot of sound experiments, field recordings, musiqe concrête and industrial soundscapes – so it's also the most 'hardcore experimental' compilation in this short list. But the tracks are thoughtfully arranged: playing the collection feels like complete overview of all corners of experimental electronics and ambient music.
I cannot mention all of the 52 contributing artists here, so I'll randomly pick a few familiar names: Aidan Baker, Mathieu Ruhlmann, Emerge, Yui Onodera, Tobias Hellkvist, Encomiast, Simon Whetham, Fabio Orsi, Strom Noir, Pleq/Lauki, Philippe Lamy, Enrico Coniglio, Yannick Franck and Jeff Stonehouse.
And the best news, once again: generously offered as a Name Your Price download.