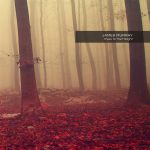 James Murray is the label owner of Slowcraft Records. He is also the one that created the music of Anne Garner's bewitching album Be Life, one of my personal favourite albums.
As a solo artists, his albums are always a surprise, because you'll never know what to expect. Murray is always exploring different styles of electro-acoustic and experimental music: "switching things around when the time feels right."

Eyes to the Height, his seventh solo album, is "a ten chapter story reflecting the fragile beauty of life and loss, memory and function."
It's labeled 'modern ambient', but in fact it rises above a genre tag like that.
With the use of rhythms without losing the 'ambient' touch, this album manages to create a delicate balance of 'pop' and 'ambient' where many others have failed.
There's a great attention to every detail: in sound production as well as in composition. The album is fully instrumental, but each of the ten pieces feels like a complete "song".
Wouldn't it be a nice experiment to create a vocal version of this album using these tracks? There are a lot of albums with instrumental versions of previously vocal tracks, but I've never seen that done the other way around.
It's fun to think about where that would lead to. But let's be clear: I don't want to suggest that  something is 'missing' on this album. On the contrary!
There are only very few people capable of creating 'quantum ambient' music: music that is ambient and isn't ambient at the same time.

---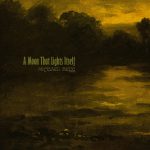 In 2016, Michael Begg was commissioned to compose music based around the 19th century painter Charles François Daubigny, who is considered an important precursor of Impressionism.
The music was performed in september at the Scotland National Gallery, by Michael Begg accompanied by cellist Clea Friend. After this performance, Begg completed the work in his studio.
A Moon that Lights Itself is dedicated to the work of Daubigny, who painted his nocturnal scenes from his  boat studio. It is conceptually linked to the invention of the phonautograph, the earliest known device for recording sound, by Edouard-Lean Scott de Martinville in the same period (years before Edison's phonograph!). The first ever recording of a human voice was Au Clair De La Lune.
That is a lot of conceptual background information, I know. But it helps to get the feel of this album, its atmospheres, and explains the reason for the ghostly Au Clair De La Lune theme in the track The Birth Of Modernism. 
You can trust Michael Begg to come up with a haunting album that matches this concept in every detail. Overall, the music is dark, like nocturnal music should be. But it's not a darkness to be afraid of. It's a darkness to dwell in… just imagine you're drifting in a boat on a quiet lake, watching the night sky and the moon, and trying to capture that in painting.
Or in music.
[2020 edit]
A Totally Redux version is released as a Name Your Price download. This version documents the live performance at the Scottish National Gallery of Modern Art in Edinburgh on January, 10, 2020. It is different from the original release, and definitely worth your (extra) attention!
---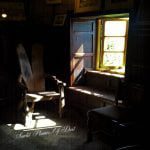 Whitelabrecs (one of Harry Towell's outlets of experimental electronic/acoustic music) rounds off its first year with this release by Finglebone, aka Adam Varney. An album crossing the thin lines between folk/post-rock and electronic ambient. Adam's finger-picking guitar adds a refreshingly bright sound to the imaginary landscapes, creating an "introspective world inhabited by the gosts of memories, the looming spectre of death and the passing of time."
But it's not a 'dark' album at all: the guitar strings, soundscapes and found sound mix is expressing "melancholy, reverie and the feeling of alienation."
It's a very personal album, "loosely based on Adam's experience caring for his Grandfather during his final weeks. He witnessed how dementia would render him silent, lost in his own mind, but then release him back into reality."
All but one of the eight tracks are instrumental pieces around 3-4 minutes in length. The exception to this is the 12 minute track Blazing Golden Sun, which features a poem by James E.M. Smith, "Grovely", describing the local woods where Adam spent many hours as a child.
As usual for Whitelabrecs releases, the physical CDr edition has only 50 copies which will probably be gone soon.