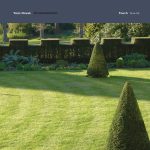 On his very first physical release on the Touch label, Yann Novak "continues his investigations of presence, stillness and mindfulness through the construction of immersive spaces, both literal and figurative."

The title of this 49 minute soundscape refers to a 1913 manifesto of Adolf Loos, arguing that "the proper and moral evolution of Western culture depends in part upon the removal of ornamentation from daily life",  because "the desire to adorn architecture, the body, objects etc. is a primitive impulse."
Loos equated ornamentation with the degenerate – an interesting viewpoint to ignite a heated conversation in a contemporary tattoo-shop on a saturday afternoon, I guess.
For this composition, Novak carefully selected poor quality field recordings from his archive. "Difficult sounds", low fidelity smartphone recordings, full of awkward interruptions and problematic frequencies.
This selection forced him to approach the material in an entirely different way: "the familiar, reductive approaches would fail to be useful and ultimately abandoned in favor of more dynamic, additive and laborious processes."
The result is 'an adornment of time itself: a meditation on beauty, labor and aesthetics'. 
Is this an 'ornamented' drone? Or are the original recordings stripped of their inherent ornamentations?
It's impossible to say. One wonders what Adolf Loos would have to say about a recording like this .

---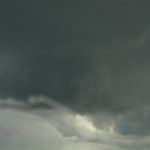 Third Triac album by the trio consisting of Rossano Polidoro (ex Tu'M, laptop), Marco Seracini (piano, synth) and Augustus Tatone (electric bass), and their second release for Richard Chartier's Line label: the follow-up of last year's Days.
Though their music is constructed in an entirely different process, the result is reminiscent of that of William Basinski in its repetitive use of short melodic fragments with an almost hypnotic result.
Mysterious clouds of drifting sounds, where  the sound of piano and bass is hardly distinguishable but definitely add to the complete sound palette.
---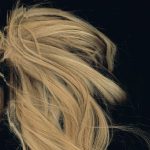 There's a remarkable lot of experimental electronic music coming from the Eastern part of Europe. Most of these albums were hard to find in the old days, but with Bandcamp becoming the main distribution channel for independent artists finding this music has become much easier.
While I've seen many acts from – for instance – Poland, there are no names from Bulgaria that I know of. With this exception: Angel Simitchiev aka Mytrip.
Filament is physically released as vinyl and cassette, and there's a download version, but no CD release.
The album features six multi-layered, dubby soundscapes (and three additional remixes by Ivan Shopov, Evitceles and Conjecture on the cassette version only which is 20 minutes longer than the vinyl album release).
The music can be classified as "breathing on the thin borderline of ambient, drone and dub", but with a discerning sound palette because Simitchiev is careful to keep some harshness in his sound palette to accentuate the 'live' feel of the album.