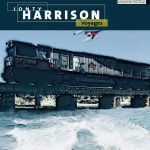 JONTY HARRISON – VOYAGES
If 'music is organised sound', then this new album by Jonty Harrison is far more than a collection of seemingly unrelated field-recordings. It is a composition (or two, actually) in its own right, created by selecting sounds from a variety of locations, spaces, places, scenes and vistas 'which we may or may not have experienced, but which we somehow recognise'.
The first piece of this acousmatic electroacoustic collection, Espaces Cachés, is a 14 minute ambisonic trip created from the original 30-track commission from Maison des Arts Sonores.
The second piece, called Going / Places is a one hour journey divided into 23 parts. The recordings come from all over the world and are often combined in such a way that they could never have existed on one location simultaneously.
The scenes, 'one implying imminent motion, the other more restful and tranquil', take you all over the world – unpredictably jumping between Europe, Iceland, Australia, North America, North Africa and parts of Asia.
"Sounds reach us as they would in everyday life, as if we were 'there': from multiple locations in different positions and at different heights and distances. In this sense we are closer to reality; but even the bounds of reality can be stretched by the agencies of motion and memory — unreality, surreality and hyper-reality are but steps along the route that can be taken by the imagination…"
Save yourself an expensive holiday this year: buy this album, put on a quality headphone, close your eyes – and let professor Jonty Harrison guide you to some unexpected corners.

JONTY HARRISON – ESPACES CACHÉS
---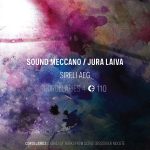 SOUND MECCANO + JURA LAIVA – SIRELI AIG
Continuing the excellent Corollaries series – compiling works resulting from the Active Crossover: Mooste residency (Estonia) curated by Simon Whetham – part IV introduces Sound Meccano (Latvia-based Rostislav Rekuta-Dzhordzhevich) collaborating with Jura Laiva (Jurii Santalov, also from Latvia).
All of the Corollaries recordings rely heavily on the environmental recordings of the location, which are often stunningly realistic, and Sireli Aig is no exception.
Adding Jura Laiva's guitar drones and glitchesand Mirva Tarvainen's double bass and occasional vocals to Sound Meccano's field recordings, electronics and sound processing brings a whole new dimension, resulting in impressive soundscapes that are 'environmental' as well as 'musical'.
A fresh taste of the northern hemisphere, available as a Name Your Price download.
---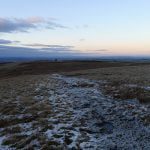 CHRIS WATSON – DAWN CHORUS
While on the subject of field recording: if you're interested in the bright and lively sounds of nature you might as well check out this free download of Chris Watson – the unsurpassed master of environmental recording.

Not only does he record his material in unexpected locations, the page on which these files can be found is a bit of a surprise too: it's a blog post on the Bowers & Wilkins site dedicated to their speakers and headphones.
(Which undoubtedly are perfect companions to these binaural recordings, by the way – but don't worry, this is not gonna be a sponsor-driven blogin the future. It's really just a coincidence that I found these files offered here).
Two incredibly realistic – and refreshing – recordings, from Northumberland and Suffolk respectively, are offered for free as  high-quality WAV files.
And that's not all: the download also includes a Dawn Chorus remix by Richard Norris.
The recordings were made and offered on occasion of the International Dawn Chorus Day (May 1).
RICHARD NORRIS – DAWN CHORUS