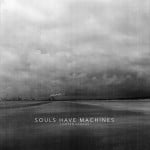 LOOPED EXODUS – SOULS HAVE MACHINES
The third self-released full album (not counting the initial two EP's) from Looped Exodus (Geerard Labeur, from Amsterdam).
The music for this album was inspired by summer visits to sea and dunes, and reflects 'the landscape, some theory and the act of escaping the hyper-reality…'.
Escaping the hyper-reality can be a deeply religious thing it seems; there are more than one references to religion in the titles: Psalm 88 <in Morsecode>, Monastic Piracy, Psalm 62, Techno for Sacred Spaces… (and in the hidden track Religion in the Age of Digital Reproduction, created with 'digitally reproduced' fragments of prayers).
There are many surprises embedded in the drone-based electronics: the combination with the operatic vocals (from a Bach piece) in Mein Hz works out very well, as does the morse-code text in Psalm 88 (I am not capable to check the code but I suppose it's correct morse), the environmental recordings, the string loops, the FM radio signals, the slowed down jazz rhythm sample…
All these details add up to more than the sum of its parts…which is what makes this album sound so very inspired – and inspiring.
---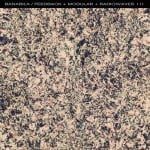 MICHEL BANABILA – FEEDBACK + MODULAR + RADIOWAVES III
FMR III  is the third and final (?) release in Michel Banabila's series of experiments in combining the three sound sources from the title. It opens in quite a radical way with a loud synthetic gong that immediately draws full attention, followed by a minimal machinelike noise – an industrial meditation.
Modular synths are very fashionable, but too often the musical results only interesting for the nerdy buttonfreaks using them – there's too much of  'what does thís button do??'. But not in Banabila's hands.
By using clever combinations of different sources, and by careful manipulation, his compositions – even the most minimal ones – get a fascinating cinematic tension.
In Banabila's diversely branched discography, the FMR series is connected to his electronic works (like The department of Electric Engineering releases) and thus quite a lot more experimental than his works for theatre, his jazz-related outings or his crossovers with world-music.
Michel Banabila still manages to combine the best of a lot of musical worlds in his rapidly growing discography, and there's no sign of slowing down!



---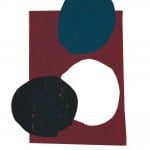 MACHINEFABRIEK – DWAAL / WOLD
Speaking of 'no sign of slowing down': Rutger 'Machinefabriek' Zuydervelt only seems to increase his speed of releasing new albums: blink twice and his catalogue has changed. But even more impressive is that he is able to retain a very high quality level on all of his work.
Belgium based label Dauw released a cassette edition of two new works, both around 18 minutes. (The cassette edition has sold out fast, so you'll have to do with the digital edition).
Dwaal refers to 'getting lost', and I'm not sure about Wold but I guess it could be local dialect for 'forest'.
So there you have it: the best description these soundscapes can get.
Imagine a fog so thick that you cannot see your own hand when you stretch it out in front of you. Then imagine you're walking through that fog in an unfamiliar landscape. (It's a flawed comparision, I know, since this weather condition usually means complete silence and abscence of wind. Still: it is precisely that kind of feeling the multiple layers of white noise, distorted hiss and weird subtle details evokes).
[Edit April, 2018]
The cassette release on Dauw has sold out long ago, but Dwaal/Wold is re-released by Moving Furniture Records on CD and as a digital download. This re-release also contains two additional re-works of the tracks, by Nicola Ratti and Benoît Pioulard.
---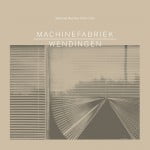 MACHINEFABRIEK – WENDINGEN
As if his own output was not enough to convince us of his musical genius, Zoharum releases a compilation of remixes that Rutger 'Machinefabriek' Zuydervelt has done for others. Almost all of the tracks of this compilation have been previously released, but most of them are hard to find now.
I am not sure whether to call this a 'various artists compilation with tracks by different artists all remixed by Machinefabriek, or a Machinefabriek album with sound sources from different artists. These are remixes, created for different occasions, but all of them have the Machinefabriek trademark pouring out of every detail. So in the end, this definitely is a Machinefabriek album – with a lot of different guest artists.
Some of the collaborating artists are familiar: Wouter van Veldhoven, Aaron Martin, Fieldhead, Gareth Hardwick. But there are also some surprising names: such as Djivan Gasparyan (!) and Amon Tobin.
Special props, by the way, to the cover (and inner) image, which perfectly captures the spirit Machinefabriek's music!
---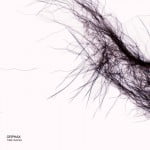 ORPHAX – TIME WAVES
With every new release, Sietse van der Erve (Orphax)'s drones seem to go deeper and deeper.
Time Waves is a combination of a live recording and additional home recordings, inspired by his geology study – 'when I learned a lot about the various eons, eras and periods, ages and what's more used to describe time on the geological scale. While at one side it was always different on the other side some things never changed.'
However, as Sietse puts it: "if geologic time is too abstract for you, you can also just think of cat hair, just like you see in the pictures in this artwork."
---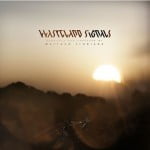 MATTHEW FLORIANZ – WASTELAND SIGNALS
His earliest albums were released as Liquid Morphine, but soon Matthew Florianz released his music under his own name. There was a steady flow of releases – some of which gained a certain cult status among ambient music fans: titles like Grijsgebied and Molenstraat – before Florianz shifted focus to (game) sound design.
Though he continuously worked on soundscapes and soundtracks, there was a period of relative silence (no album releases) since 2011. In 2015 he released Tauern and Nocturne (Soundtrack for Science Briefings – which is exactly what they are: soundtracks for a video series about science unsolved mysteries).
(check below for free promo codes for this album)
And now there's his new full album: 'Wasteland Signals'.
Florianz has a personal sound, a musical style that is somewhat different from most other artists – or at least from those mentioned above.
With its lush use of synth-pads, it could perhaps be described as somewhat more 'classical ambient'. The atmospheric background soundscapes, the kind that could've been written for a game soundtrack, are never far away. But perhaps most significant is that – in spite of its title – this album conveys hope, a sense of light that overcomes darkness.
Florianz used to live in The Hague, but followed his work to England.
"While still living in The Hague, I started working on music that has followed me around to three different cities and another country entirely when I moved to the United Kingdom. The music has changed, but the underlying themes have always been travel and what to be let go of, to move on."
The official Bandcamp release shows the nine tracks that make up Wasteland Signals, but the download adds another 42 minutes of bonus tracks!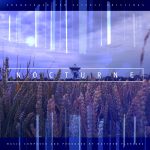 PROMO CODES for 'NOCTURNE':
Want to have a free copy of Matthew Florianz' 93 minute album Nocturne – Soundtracks for Science Briefings?
Matthew has kindly donated six giveaway promo-codes to download the full album!
Just leave a comment below! (Don't forget to include the right e-mail address – and give thanks to Matthew later)