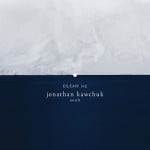 JONATHAN KAWCHUK – NORTH
"The natural world is perfect. I go to great lengths to reflect that in my work"
Jonathan Kawchuk "has been living and recording in natural environments across Europe, North America and Asia. He has played back and re-recorded his compositions in the forests of Norway, the Pacific Northwest, and Indonesia in order to try to steal a bit of their natural beauty."
That would suggest that that North  is full of environmental soundscapes. But in fact it isn't. This album presents eight post-classical experimental compositions, performed on acoustic instruments. You will have to listen véry closely to hear the environment of the Jostedal National Park in which the tracks 'were played back and rerecorded'. 
Kawchuk has previously worked with Ben Frost and Nico Muhly, as well as being an assistant sound technician for the Philip Glass Ensemble. This experience can easily be felt in these pieces, in which he avoids all too obvious choices of post-classical chamber music to present a surprisingly different set.
---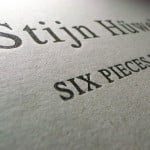 STIJN HÜWELS – SIX PIECES FOR GUITAR
This Japanese mAtter label release from Belgian sound artist Stijn Hüwels is available in two editions: one containing a CD and 7″ single (edition of 50), and a standard CD release.
The CD version has six untitled pieces, created using processed guitar recordings. Hüwels' work 'is often characterized by a profound fascination for minimalism", and so are the pieces on this album: 'soothing guitar waves, dreamy looping technique and ghostly sounds that might sound melancholic and meditative to the first listener, (but) might have different, even divergent associations for the next one, depending on the identity, mood, age, experience and even geographical location'.
Stijn Hüwels – Untitled IV
---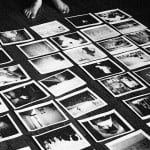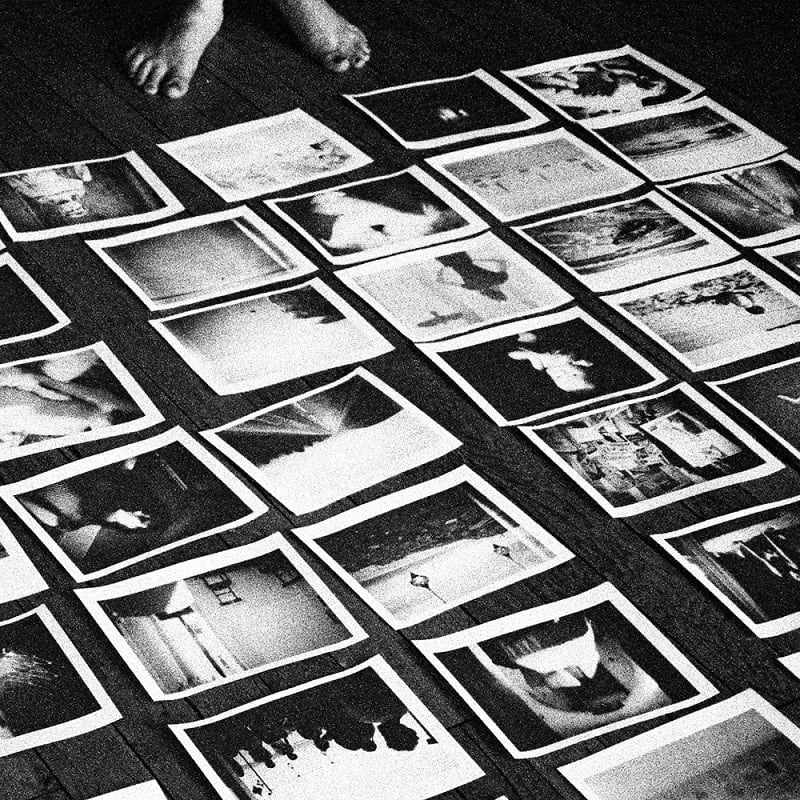 FRÉDÉRIC D. OBERLAND – PEREGRINUS UBIQUE
'Peregrinus' is classical latin for 'foreigner', 'ubique' translates to 'everywhere'.
"An open door. An invitation to wander. Six moments to pause, to drift to travel with the soul intention of loosing oneself."
Frédéric D. Oberland (French composer and multi-instrumentalist) presents six 'Scenes', mixed into one continuous sequence.
With the guitar as the main instrument, his music "transcends specific genres, building an organic and cinematic voyage that can be both epic and subdued, bleak and powerful."
The CD-set also contains a 44 page photozine with a fascinating set of black & white photos.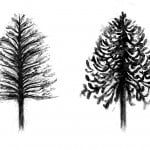 THOMAS RAGSDALE – DEAR ARAUCARIA
A short (17 minute) but very beautiful ('bittersweet') EP with a special dedication: it is a tribute to Reverend John Graham, aka Araucaria – a popular crossword maker for The Guardian.
Thomas Ragsdale (also known as Worriedaboutsatan) 'became fascinated with Graham's life and work, and especially the devotion he instilled in his followers, who were told the news of his condition through clues in his final puzzle."
The physical version of this release is beautifully packed, and includes a crossword puzzle printed on a postcard with nostalgic clues to decipher the track titles.