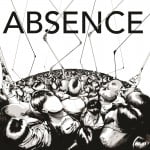 ABSCENCE
Abscence offers a unique chance to explore the electronic/experimental scene from Iran.
Usually, a statement like that triggers a search for a political context, or for elements from the cultural heritage. Something that doesn't happen when the artists come from the western world (like the Discovery compilation, below).
When writing about art from the middle east, western media often  'places artists exclusively within the political context presented by the mainstream media, and only shows you the day-to-day politics of governments in the region. This biased approach means artists' works are only interpreted in relation to a reduced conception of the political context. By seeing things this way you only have a handful of artists addressing certain issues with enough exaggeration to be newsworthy.
It would be terrifyingly ignorant to think that day-to-day politics in Iran has no impact on artists, but on the other hand it is too simplistic to see the wide range of artistic practices of Iranians though this narrow context." 
This compilations, curated by Arash Akbari, presents Iranian artists that, as Siavash Amini states in his introduction, 'are the voices who choose to be absent from the news and the musical mainstream in order to express the complex range of emotions and ideas which make up our lives.'
This music, so far removed from what is called 'mainstream' represents 'an endless world of exploration and experimentation, a life of vast possibilities and new forms of cultural and political resistance'. This way, it's hardly very different from experimental music all over the world: which goes to show that music knows no borders .
---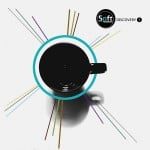 DISCOVERY 1
Soft Recordings presents a 40-track (3 hours and 50 minutes!) compilation album that is free to download.
A really huge set, with some familiar names and a lot of new artists to discover.
"Discovery series aims to promote new artists and sounds in the experimental music community; including ambient, drone, electronic, noise and modern classical genres."
This means there's a lot of variation in the tracks so you probably have to compile your own subset with the tracks you like. But even then, chances are you still have a tracklist as long as 2 CD's!
---