THOMAS KÖNER – THE FUTURIST MANIFESTO
The controversial Manifesto of Futurism was written by Marinetti over 100 years ago. It's 'a rejection of the past and a celebration of speed, machinery, violence, youth and industry'. Parts of it can also be read as a glorification of the purifying violence of war – the only way to cleanse the world – and especially these words take a quite different meaning in current times.
In Thomas Köner's work for sound and moving images, fragments of this Manifest are slowly read by a whispering voice over Köner's characteristic – but in this case particularly dark and haunting – soundscapes. The images are vague, as is their exact relation to the text. They are assembled from decelerated and superimposed parts from film sources from 1909 and earlier, which brings out the 'optical unconscious' movements and dimensions of reality. 
Which is in a way also what Köner's music does: it brings out 'the sonic unconscious': 'a Utopia of decelerations in defiance of the cult of 'ubiquitous speed". 
Though the atmosphere is darker, more menacing, The Futurist Manifesto  is most related to Köner's Les Soeurs Lumière, from Unerforschtes Gebiet (2003). (You'll probaby recognise some of the bell-like samples).
The Futurist Manifesto  is released as a DVD by Von Archives. Audio-only can be downloaded from Bandcamp.
---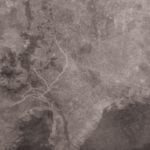 MULTICAST DYNAMICS – SCANDINAVIA
Dutch media artist Samuel van Dijk (a.k.a. Multicast Dynamics) is working on a four-part release set. After the first two releases Scape (dealing with 'dry land filled with light and streams') and Aquatic System (about 'the constantly changing surface of the oceans'), Scandinavia explores 'a frozen and murky underwater world'. And a mysterious and fascinating world it is!
Van Dijk uses 'granular synthesis, obscure delay units and rudimentary looping techniques on magnetic tapes' to create a fascinating array of soundscapes that perfectly match – yet are different from – both earlier releases. The nine tracks explore 'arctic' landscapes – 'the inhospitable surrounding of frost and ice… Layers of hypnotic atmospheres with barely perceptible undercurrents.'
The overall atmosphere is dark and glacial. All sounds are created using electronic processing, but the result sounds remarkably organic.
'Brooding pulses of bass and tonal patterns lead to the core of the sonic landscape. Gentle radiant layers of light and soil emerge and aquatic echoes expose new paths.'
Scandinavia can of course also be enjoyed as a stand-alone release. But if you enjoy these kind of sounds, I strongly recommend to  also check out the two preceding parts. The last part ('the arrival in an interstellar space and the cosmos') will be released in 2016.
Multicast Dynamicss – Kohta
---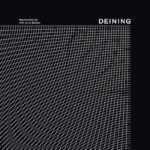 MACHINEFABRIEK with ANNE BAKKER – DEINING
Rutger 'Machinefabriek' Zuydervelt and violinist Anne Bakker have previously worked together on Halfslaap II – a piece that aimed to 'pull the listener into some sort of dreamstate'.
On Deining ('heave', or 'commotion'), the effect is about the opposite: the listener is increasingly alarmed and forced to stay alert.
For this 26 minute piece, Anne Bakker played a series of upward and downward glissandi:
'I asked Anne Bakker to bow each string of her instrument while sliding slowly from the lowest note to the highest, for exactly five minutes, as fluent as possible. Anne also recorded the same procedure in reverse, following the strings from the edge of the fingerboard to the top nut of the instrument.'
Rutger then assembled different layers into four sections, each focusing on one string, also adding sine waves and radio static.
The result is as beautiful as it is frightening (or, in Rutger's own words: 'the taste is a tad bitter'). A clear demonstration of the effect that a specific arrangements of sounds can have on an emotional level.
It is hypnotizing too, and so it may still pull you into a dream state… but I don't think anyone be able to sleep quietly with sounds like this playing.
Just as Halfslaap II was the duo's reworking of Rutger's original Halfslaap, Deining can be seen as a string reincarnation of Stroomtoon Eén, on which created the down- and upward glissandi using tone generators.
Edit 12-02-2016:
The Bandcamp page has been updated and now includes a live recording of the striking performance of Deining on the International Film Festival Rotterdan (IFFR) on january, 29.
On this performance, the strings are performed by Anne Bakker (who performs violin solo on the studio recording), together with Lidwine Dam, Saskia Venegas and Pablo Kleinsmann on violin, and Nina Hitz on cello. With Rutger adding the waves and static of course.
If you already ordered/download Deining, you can simply redownload it from your Bandcamp collection to obtain the bonus live recording. And I strongly recommend to do so, because it's an incredible performance!
[total: 1,060 - today: 1]