ATOM TM – TEXTUREN I
It is impossible to summarize Uwe Schmidt's biography in a few simple lines. So if you want to know about his background, best read his biography.
His versatile output and his multitude of aliases are legendary, and his music covers the full range of electronic music and beyond. Each alias reflecting a different style – from the serious side of deep ambient as Atom Heart or Atom™ to the fascinating Señor Coconut outfit presenting pop covers (Kraftwerk!) in jaw-dropping latin big-band style.
Texturen I is a venture into the deepest of ambient. It is a digital-only release on the NO. label run by Uwe Schmidt together with Material Object.
As its title suggests it is a 53 minute venture into minimalist drone textures.
"Due to its obvious minimalism and perhaps because it lacks tension, darkness or the habitual psychedelic twists, 'Texturen I' feels like a positive slow motion zoom into a limitless white void."
Not much that I can add to that, apart from the fact that I don't think this album 'lacks tension' at all. On the contrary: it's a drone album indeed, but the sound evolves constantly in such a way that it easily holds your full attention for its full 53 minutes.
---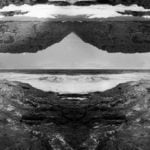 JACOB KIRKEGAARD – ARC
ARC is a commissioned score for Carl Theodor Dreyer's silent film The Passion of Joan of Arc. It is re-edited for this LP-only release containing 2 tracks around 18 minutes each.
This time the source material does not originate from natural phenomena: the 'prolonged choral-like harmonies' are built from stretched fragments of music from Joan's time (the exact sources remain uncredited), 'aiming to expose the mystically charged atmosphere that could simultaneously declare Joan of Arc a visionary and a heretic [….] Arc is an unfolding of nebulous sound that emerges to the surface when time is suspended.'
Jacob Kirkegaard – Arc (fragments)
---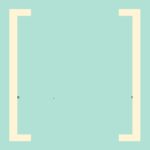 ASMUS TIETCHENS – ORNAMENTE (zwischen Null und Eins)
Asmus Tietchens (b. 1947) has experimented since 1965, when he started working with tapes machines, concrete sounds en electronic sound generators. He is currently teaching sound design at the Hamburger Hochschule für bildende Künste – yet in his own biography he claims 'no studies, no academic education, no scholarships, just pure learning by doing – "I am my own Tonmeister"'.
And Ornamente – released on the Line label – once again proves what a giant Tonmeister he is!
The electronics aren't clustered into one immersive cloud of sound, they are extremely detailed – as if magnified using an audio equivalent of a microscope.
Some parts feel as if you're listening to the extremely amplified sounds of a colony of (previously undiscovered) insects.  Or a soundtrack to the microcosm of protozoans… Or, if you prefer a less organic association – the sound of slowed down data streams made audible.
You can simply hear what you want to hear: Ornamente does not come with a pre-defined concept. The association is up to the listener.
But clearly there's more between [0] and [1] than we imagined.

---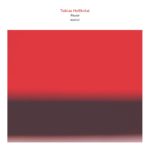 TOBIAS HELLKVIST – PAUSE
With its 25 minutes this drone is much shorter than average. But still it's a nice length to drift away to.
Tobias Hellkvist (Sweden) dug up this work from his archives and reworked it for this release.
The "sonorous melody that stretches ever so slowly into a gentle river of sound, like the peal of a bell that echoes indefinitely" is a perfect companion for a short power nap (or any other moment of quiet).
Or just to listen and enjoy of course.