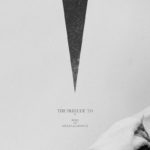 PLEQ & GIULIO ALDINUCCI – THE PRELUDE TO
Italian electroacoustic artist Giulio Aldinucci (also known as Obsil) meets Polish experimental wizard Bartosz Dziadosz (aka Pleq). The opening (title) track was their first collaboration, previously published on Home Normal's Elements 5. They continued working together after that, which resulted in these four tracks. It's a fascinating mix of matching ingredients: the subtle piano notes, vocal samples, field recordings and stretched drones all seem to fall into the right place.
The piano notes in the title track never take center stage: they are mere accents in the background, yet once you heard them you'll always recognise them.
Three of the four tracks are reworked by The Green Kingdom, Christopher Bissonnette and Olan Mill to complete this full album.
If this is the prelude, we can definitely look forward to further collaboration work from these two artists!
---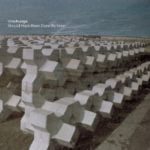 UMCHUNGA – SHOULD HAVE BEEN DONE BY NOW
It starts with a quiet drone, but after a few minutes there's an unexpected twist in intensity. Droning organ sounds and effects reminiscent of early Pink Floyd, from their most psychedelic period. But on the other side, there are also the calm guitar themes from the title track.
Nima Pourkarimi (from Tehran) named Umchunga after the Mira Calix song Umchunga Locks. This is his debut album: 'six tracks of atmosphere drones and static noise, each reflecting a particular state of mind in which he found himself at the time.'
I don't know if it's the context and being from Tehran that gives this album an extra, and somewhat different, dimension: there's a cry of despair in almost every track, but there's also hope.
---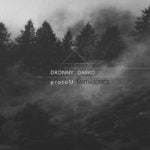 DRONNY DARKO & PROTOU – EARTH SONGS
A (dark) ambient concept-album: starting out with the Big Bang (13.8 billion years ago), and exloring various stages of evolution from there – even into the distant future in Leaving Earth (2135 AD).
Given the enormous span of time it thematically covers, it's remarkable that these seven tracks sound remarkably consistent: it's a calm atmospheric, misty cover to immerse yourself deeply into.
Of course, you can also ignore the concept if you want, and just see where your own imagination gets you.
Dronny Darko is Olec Puzan (and onviously fascinated by all things outer space), and ProtoU is Sasha Cats  – a trained violinist and choir vocalist now exploring more experimental territories. They are both living in Kiev (Ukraine).
---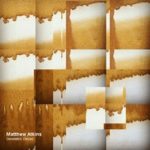 MATTHEW ATKINS – GEOMETRIC DECAY
Matthew Atkins (not be confused with Matthew ('Monty') Adkins – the difference is only one letter) runs the Minimal Resource Manipulation label, and this album is the fourth release under his own name.
Atkins uses all kinds of found sounds, field recordings and drones, takes them out of their original context to replace them in these sonic collages 'whose textures teeter at the edge of noise in places. This is offset with almost meditative passages with snatches of repeated melodies and looped textural blocks'.
The result is a fascinating kind of abstract, industrial, but above all otherworldly soundscapes. Bandcamp offers the digital download, but you can order a hand stamped cardboard sleeve physical edition here.