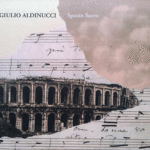 GIULIO ALDINUCCI – SPAZIO SACRO
Giulio Aldinucci's soundscapes (or, as he prefers to call it: his musical research) 'always focuses on different synthesis and on the use of field recordings'. The pieces on Spazio Sacro (Sacred Space) are all closely related to the area where he grew up: Tuscany, Italy.
"The field recordings are taken in places that are related to the idea of 'sacred' in different ways. The starting point is a reflection on how human rites define new soundscapes (e.g. processions, architecture of churchesand cathedrals or ruins of isolated mountain sanctuaries)."
In a way, this album could be described as a collection of audio postcards from Italy. Or better: small details of audio postcards, since the field recordings are heavily manipulated and moody layers of electronics are added for enhanced (sacred) atmospheres.
As with all TimeReleasedSounds releases, this album is available in a standard edition as well as in a beautiful luxurious hand-crafted Deluxe edition (limited to 75 copies).

---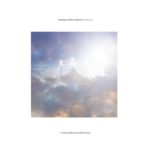 AROVANE & HIOR CHRONIK – IN-BETWEEN
The well-respected blog A Strangely Isolated Place has also become a record label with special dedication to beautifully packed vinyl releases. After Uncharted Places and Europe, their third release is a collaboration project by Arovane (Uwe Zahn, Germany) and Hior Chronik (from Greece).
Both artists merge their broad experience in different musical styles but at the same time keeping their focus on ethereal, orchestral and modern classical ambient music. It's a kaleidoscopic collection, ranging from sequencer-based tracks to melodic guitar themes and all kinds of soundscapes 'in-between'.
"Pianos, field-recordings and strings amongst modular synthesizers create a shimmering canvas of ambient music, touching the heart, and transporting you to the musical equilibrium that exists between these two good friends."
In-Between is available as white double-vinyl in a gatefold sleeve, and as a digital download.
---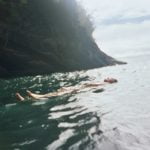 JEREMY YOUNG & AARON MARTIN – A PULSE PASSES FROM HAND TO HAND
On this collaboration each piece starts with a slow, lo-fi piano tape loop, immediately resembling Basinski's work.
From there the loop is "then augmented brick by brick in fluid, stream-of-consciousness instrumental improvisation". There is no synth or computer sound here: just the tape loops, guitar, zither, brushes, whisks, field recordings (Jeremy Young) and cello, vinyl, lap steel, bowed cymbal, bowed banjo, organ and singing bowls (Aaron Martin).
"The four repeating tape splices never quite retreat too far from the foreground, and as the textures become more and more lush, the loops seem to change their definition, adapting endlessly to the sonics around them."

---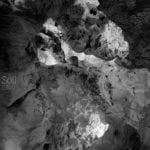 SÖLL – CÄVV
There is not a single word without a diacritic trema on this album by Söll – alias of Jorge Pandeirada from Portugal.
This adventurous debut is released on the dutch Esc.Rec (pronounced Ass.Crack) label – a label that specializes in releasing music that defies any categorisation.
With a degree in Music Production and Electronic Music, and now studying for a master in Sond Design, Pandeirada sure knows to create some fascinating detailes ('fine-grained') sound sculptures.
"Listening to Cävv is like listening to the perfect soundtrack to an abstruse story, slowly unfolding. Like gliding into in the dreamworld of an abstract creature living in darkness, oblivious to light. Like probing the most placid moment of something monstrous. Like a deep reflection of consciousness."