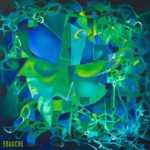 EBAUCHE – ADRIFT
Alex Leonard (Ebauche) used to live in Dublin, Ireland,  but is currently based in Zakopane, Poland. So when he uses field recording to colour his soundscapes his obvious choices are the northern coastline of Ireland and the forest of the Carpathian mountains in Poland. But Adrift also contains locations recordings from the Kirirom national park and the ancient temples of the Angkor Wat, Cambodia.
The result is a lush journey, covering half the globe.
"Lush drones underpin layers of intricate details, a minutiae of sonic touches which rise to the surface and drift away again, moving the listener through the soundscape in an almost hypnotic way."

---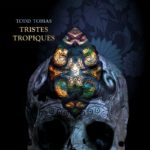 TODD TOBIAS – TRISTES TROPIQUES
For Tristes Tropiques ('Sad Tropics'), Todd Tobias "sought to evoke far-fung places where indigenous cultures have either vanished or are in the process of being swallowed up by an ever-expanding global civilization".
The inspiration for this album (as well as its title) comes from the 1955 book by french anthropologist Claude Levi Strauss.
Do not expect to hear tropical field recordings and ambient drones here: these are atmospheric, melancholic, instrumental sound-paintings with "a luxuriant yet downcast tone".
Todd Tobias is a multi-instrumentalist and producer known for his production work for Guided by Voices and collaborating with Robert Pollard. This is his fourth solo-recording.
release date: june 9, 2015! 
TODD TOBIAS – MARAYOOR
---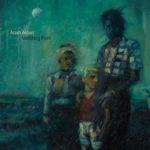 ARASH AKBARI – VANISHING POINT
This is my first acquantaince with Arash Akbari (from Iran), and it's a surprise to find out that this is already his fourth soloalbum.
Listening to the album it's immediately clear that this is not Akbari's first exercise in the field of ambient music: its sound is mature an very well balanced.
Graced with a beautiful cover painting, this album "nestles into inbetween places, revelling in the indistinct, the delicate and the mysterious."
Akbari's guitar and electronics merge perfectly with the (hardly perceptible) background of Iranian field recordings, but this does not mean this album pinpoints itself geographically: its sound is definitely global.
"This is a late night album, an album which soothes, a set of sounds to think to."
---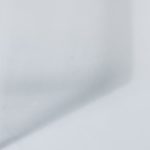 DARREN McCLURE & JOSE SOBERANES – SHELTER
Speaking about 'global': this collaboration between Darren McClure (living in Japan) and  Jose Soberanes (Mexico) is released on the Éter label, based in Colombia. In these six soundscapes field recordings – particularly birdsong – play a more prominent part, used as extra instruments. But the music and effects add to the 'enhanced' reality of these varied soundscapes.