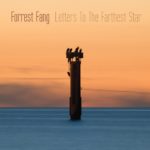 FORREST FANG – LETTERS TO THE FARTHEST STAR
With over 90 minutes (including the three bonus tracks), this is an exceptionally long album release. But Forrest Fang  brings a lot of musical history, and combines a lot of different background influences into the Fourth World music of his 13th release. It almost feels like a trip around the world, even more because "Fang's sound is anchored by an Asian sensibility that reflects his fondness for stringed and percussion instrument from China, Indonesia and Turkey."
Besides creating electronic music, Fang studied violin and classical composition, but also Chinese classical music on the gu-zheng (zither), Balinese Gamelan and gagaku (Japanese court music). He manages to melt the 'exotic musical influences of his past and present' it together into a very fresh and personal style that defies simple genre definitions. A style that has power to appeal to many many listeners!
FORREST FANG – THE UNREACHABLE LANDS: IV. HERMITAGE
---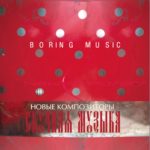 NEW COMPOSERS – BORING MUSIC
There is of course a fair amount of self-irony in the album title, ánd in the groups name: the New Composers aren't exactly new composers: the conceptual, St. Petersburg-based, duo has been creating music since the early 90's (some of it on the Fax label) and have worked with a remarkable array of artists – with Brian Eno and Pete Namlook among them.
Their latest release "Boring Music" is presented as Psychonavigation Records 100th release (according to the releasenumbers: this one is PSY100). Stylistically it's a trip through the history of electronic music seems to encompass all sorts of ambient electronic music with obvious references to the fertile krautrock area.
For those that cannot wait to delve into the group's history: a remastered re-release of "Smart" –  originally released in 1999, featuring contributions by Brian Eno on 4 of the 8 tracks) is scheduled to be released on June, 12, 2015.
 

---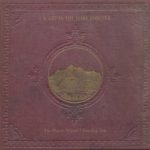 CAUGHT IN THE WAKE FOREVER – THE PLACES WHERE I WORSHIP YOU
Packed in a beautiful embossed cover, 'old-book cover style,  Caught in the Wake Forever (Fraser McGowan) presents six ambient tracks inspired by the intense calm of the Isle of Arran, Scotland. They were created using environmental recordings of the island and old 78rpm recordings bought in a charity shop at the ferry port. The album is beautifully mastered by Porya Hatami. 
"I felt a better person in this environment. When I arrived home I spent the next 6 months trying to ccreate an aural document of my experience."
As a result, this album clearly transcends the islands atmosphere. It may be a personal document for Fraser McGowan to help him remember the time "being away from the general pace of modern life", but it may also inspire others to visit Arran for the same reason.

---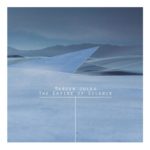 MARSEN JULES – THE EMPIRE OF SILENCE
A relatively short time has passed since the release of his "Sinfonietta" last december. In february the remarkable 24 hour (!!) USB-drive re-release of "The Endless Change of Colour" filled the gap – and now a new full album is released, exactly 10 years after this debut release "Herbstlaub".
It's "a soundtrack to the epic power and beauty of nordic snow and ice-landscapes", pictured in "elegiac, warm and romantic symphonic string-sounds".
The eight track titles refer to different Inuit words for Snow, and it's inspiring to know their poetic meaning: "Tlaslo" (snow that falls slowly), "Kayi" (drifting snow), "Skrinya" (snow that never touches the ground), "Naklin" (forgotton snow), and not forgetting "Chathalin" (snow that makes a sizzling sound as it falls on water).
I needed some time to get accustomed to this album: at first I thought the eight tracks were sounding rather same-ish. Being an eight track album, I probably expected some more variety in the sound of the different tracks. But 'expecting variety' is a strange statement from someone like me, also thoroughly enjoying a 24-hour version of a single track… It's like I had to learn to see the subtle differences in the snow (it's not all just 'white').
So I listened to this album as if it was one single composition split in different parts – each of which depicts a different kind of snow. That's when "The Empire of Silence" opened up for me.
If you order the album directly from Bandcamp, the download version also includes the 45 minute bonus track "Astrila"!

---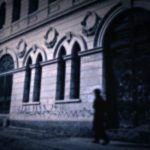 LUCAS ALVARADO – LO INCONCLUSO INVISIBLE
A soundscape in two parts, commissioned by the Tsonami Festival in Valparaiso, Chile, in december 2014, and based on sounds that are recorded in the same city. Starting with lively recordings of church bells ringing, then leaving the church to explore the surrounding city, the environment seems quite hectic and busy at first, but gradually gets calmer in the second part – "El recuerdo de lo impermanente" ("the memory of the impermanent").
Concluding the Valparaiso Tour at the place where we started, is a piece of church organ music performed by Rodrigo Quinteros.
This piece is not simply a piece of merged environmental sounds – it is a form of program music, telling a story using sonic elements that usually "remained invisible, forgotten and abandoned by the individual in its daily transit."