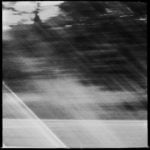 HOTEL NEON – HOTEL NEON
Hotel Neon was established – as they use to say about hotels – in 2013 by twin brothers Michael and Andrew Tasselmyer.
This debut album – recorded using simple means: a USB recording device, cheap guitars, effects processor and a personal computer – was originally released as a limited edition cassette which quickly sold out.
Word spread around until (lucky for us) it reached Home Normal's Ian Hawgood, who remastered the collection ('playing around with twin decks to focus on the beautiful lows that were hidden within') into an album "that contains with it that stirring element of something glorious yet hidden within the recesses of the mind's eye".

---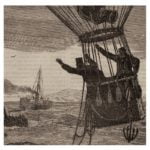 HESSIEN – YOUR EMPIRE, IN DECLINE
After two albums in 2010 and a handfull of singles and EP's, "Your Empire, In Decline" is Hessien's 'debut' on the Long Story Recording Company – a new record label (previously  Twice Removed).
Hessien is a duo of Tim Martin (Maps and Diagrams, Black Elk) and Charles Sage (y0t0, Rothko Chapel) – and I assume this namedropping is enough to make you want to check out their beautiful "dalliances in electronic textures, repeated motifs and cavernous off-kilter rhythms".
---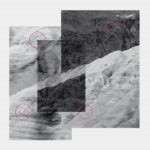 RICARDO DONOSO – SARAVÁ EXU
The sounds of this album benefit from the extensive explanatory liner notes, which I am not going to copy here since you can read them here on the Denovali release page. Donoso, born in Rio de Janeiro but currently residing in Boston, takes his inspiration from movie trailer music – "music that usually develops fully and extremely in two minutes or less and has as its sole focus to trigger an emotional response with the viewer". Or listener, in this case.
Rooted in the rituals of the Brazilian Quimbanda cult, these vivacious soundscapes, sometimes with startling effects, are – "a musical accompaniment of Descent into one's own personal hell."
RICARDO DONOSO – VESPERUM
---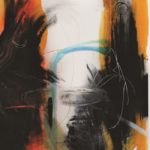 FIND HOPE IN DARKNESS – LOCKED SO TIGHTLY IN OUR DREAMS
The first thing to notice is that Find Hope in Darkess' artist, Glenn Dick (from Belgium) is 15 years old. There is no way you would guess that from the two long tracks on this album: dark, mature drones, filled with dubby echoes of faint rhythms.
And this is not even his first album!
Previous albums explored different genres (post-rock; EDM, breakcore), but "Locked So Tightly…" successfully focuses on desolate industrial ambient drones.

---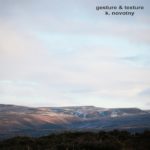 K. NOVOTNY – GESTURE & TEXTURE
Delicate interplay of musical sounds and manipulated field recordings: "a meeting of natural field recorded sources, which form the basis of most of the album, with the reprocessing and twisting of those sounds into the whole composition.
It's a kind of natural-world-meets-technology philospohy where neither one overtakes the other in terms of importance."
K. Novotny  is an artist from Poland. "Gesture & Texture" , his second album, is released on the (Krakow-based) Preserved Sound label