In the Shortlist sections, I will mention the albums that I enjoyed listening to, but couldn't find the time (or the right words) for a "full review" for. But still, these albums deserve your attention!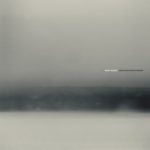 KISSY SUZUKI – PROPOSTE MONOCHROME
Kissy Suzuki is David Teboul a.k.a. Linear Bells. "Proposte Monochrome" is a tribute to the french painter Yves Klein, and is a perfect companion to some of his work – the Monochrome Works in particular. Core piece of this album is the 41 minute title track, followed by two (relatively) shorter pieces called "blue chambers" and "white chambers". All long, immersive drone pieces.
---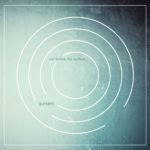 SUISEN – JUST BELOW THE SURFACE
Suisen is a collaboration between Tomotsugu Nakamura and Darren McClure.
Nakamura's primary artistic practice is composing music by acoustic instruments and field recordings, while McClure 'folds together electronics, drones, and processed field recordings to create pieces of minimal, abstract ambience."
"'Suisen' is the Japanese name for the Narcissist flower, a common sight that signals the first signs of spring. Our music tries to convey this feeling of renewal, enjoying the intangible aspects of a season's transition."

---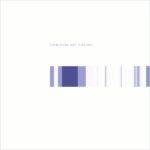 DARREN MCCLURE – THE WORLD IS MADE OF WORDS
Contrary to the title statement, there are no words on this beautiful 20 minute drone piece that can be downloaded (for free!) from the Yugen Art netlabel.
"The real secret of Magic is that the World is made of Words. And that if you know the Words that the World is made of, you can make of it whatever you wish" (Terence McKenna)

---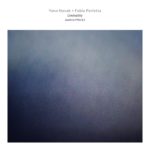 YANN NOVAK & FABIO PERLETTA – LIMINALITY
"In Liminality the artists explore different states of ambiguity that occurs in the middle stage of the compositional process before its structure has comes to fruition. The piece inhabits the threshold between sonic discovery and and fully realized composition. Liminality explores a similar pallet of sounds, always on the verge of becoming something more, but never fully materializing."
The recordings that this album is based on were originally recorded at the Père Lachaise cemetery in Paris, in April 2013. So, among others, the spirit of Jim Morrison may be hovering around somewhere deep in there!

---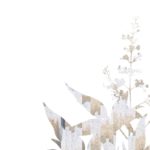 HAKOBUNE – VITEX NEGUNDO
Three gentle guitar improvisations/meditations, based on the memory of the movie "The Farewell to the Ark" by Shuji Terayama.
Hakobune (Takahiro Yorifuji) starts "throwing notes in the air", and they all seem to fall at their right place.
"Sparse, let them have the time to drift and unfold to full impression. – Setting up the right mood to calm down."