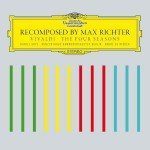 Throughout musical history, composers have always taken fragments of other composers' work and used them to re-compose completely new compositions. Before "electricity", their choice of instruments was 'limited' to that of the classical orchestra settings. And now time has passed, they all sound 'classical' to contemporary ears.
But when contemporary composers – especially from 'rock' or experimental field – reworks classical compositions, incorporating electronic media – hell breaks loose in purist camps on both sides.
At least, that's how it used to be – some years ago. It seems things have changed a bit since we're more accustomed to the culture of 'sampling'.
MAX RICHTER – VIVALDI RECOMPOSED
The prominent classical music label Deutsche Grammophon initiated a Recomposed… series way back in 2006. Until now it included albums by M. Arfmann, Jimi Tenor, Carl Craig & Moritz von Oswald and Matthew Herbert.
The latest in this series is Max Richter's rework of Vivaldi's "Four Seasons" – and it's quickly become a 'greatest hit', maybe because Vivaldi's original work is part of our collective consciousness.
This album is not exactly new: it was originally released in 2012, but was re-released this year (with an extensive promotional campaign). Apart from the single album rerelease (including an extra 5-part composition "Shadow" by Max Richter), there's also the Deluxe version (featuring 4 extra remixes and a live-performance on DVD), as well as an (iOS only) app!
It's interesting to note that, after the four predecessors in this series, this is the most 'classical sounding' one – simply because Max Richter composed his re-works to be played by a full classical orchestra (Konzerthaus Kammerorchester Berlin, directed by André de Ridder, withDaniel Hope on solo violin).
There is some subtle electronica heard in the background: almost inaudible, low bass sounds. It is very surprising to hear the familiar Vivaldi themes and fragments resurfacing in a different embedding – compositional arrangements that are definitely recognisable as Max Richter's. It is a sparkling and refreshing album (and extremely well-recorded!).
The additional "Shadow 1-5", composed by Max Richter, is not a re-work but an original composition. It starts in Steve-Reich mode but from there it moves into more electronic areas, including field recordings and some faraway echoes that seem to come from the Vivaldi sessions.
The four extra remixes that are included on the Deluxe edition sort of break the spell that was so carefully built on the preceding performance for me . The (dance) remixes by Robert Koch, Fear of Tigers, NYPC and Max Richter himself are enjoyable in a way, but I guess they better had been released as a separate 12″ and not included on one cd-album together with the rest. Well, I guess I'm starting to sound like a classical purist now…?

MAX RICHTER – SHADOW 2
---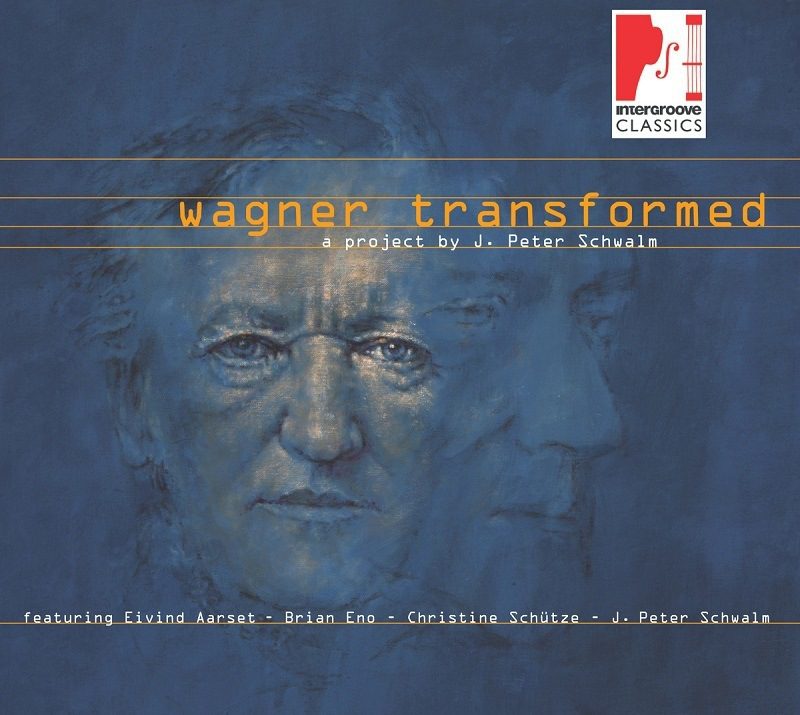 J. PETER SCHWALM – WAGNER TRANSFORMED
While it may be fairly easy to stumble across Richter's "Vivaldi" album at your local retailer, this album by J. Peter Schwalm may be considerably harder to find in physical form.
It was released about a year ago, celebrating Wagner's 200th birthday, but has remained a bit underexposed. Undeserved, because it's definitely worth the hunt!
You may remember J.Peter Schwalm's name from the "Music for Onmyo-Ji" and "Drawn from Life" albums he released in collaboration with Brian Eno back in 2000/2001. "Wagner Transformed" also features Brian Eno, next to Eivind Aarset (guitar) and Christine Schütze (piano).
The piano is the main instrument for the largest part of the album, often embedded in subtle electronic treatments but sometimes pure solo. There are eleven different variations of "Initia" (starts, beginnings) of Siegfried, Parsifal and Tannhauser, in which the references to Wagner's work can clearly be recognised. The two tracks with a different title (Tristan & Isolde: Clusterphobia and Blue Brown and Green) are considerably more abstract.
It's a completely different approach to reworking classical themes compared to Richter's Vivaldi album – it has a more 'electronic' (and thus less "classical") feel because of the choice of instrumentation. But it's also a refreshingly inspired work with a clear view. So if you missed out on it last year: check it out!