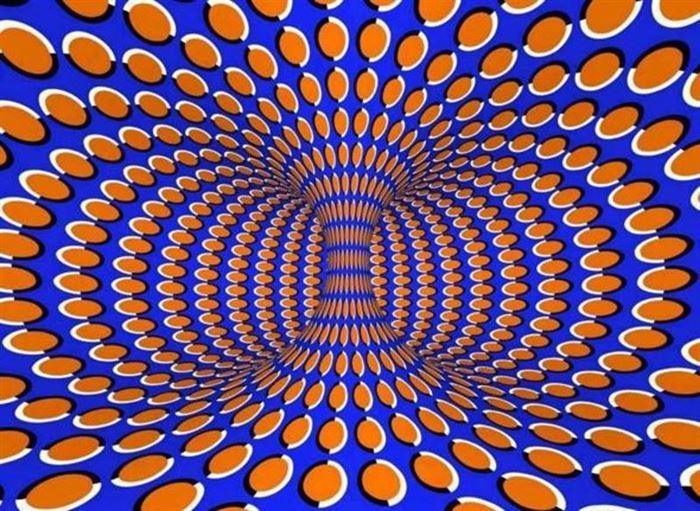 "Mental Health Hotline" is the second 'collaborative dialogue' created together with Christophe 'Klankschap' Ywaska.
(The first was "Both Were Moving", 2012).
Each selection a reaction to the previous addition means the story may have some unexpected turns and views… especially with over 50 samples crammed into this adventurous hour of sound!
Be prepared for a dazzling – and possibly somewhat disorienting – joyride…
Playlist:
00:00 Lee Patterson – Between the Erasmus Bridge and the Maastower (A)
(Klankstappen – Of Steel and Water; 2012)
01:20 Jan Bang – Singers Ashes (A)
(Narrative from the Subtropics, 2014)
02:22 Valentin Silvestrov – Campana Testament (A)
(On Photography, 2005)
04:07 Lee Patterson – Between the Erasmus Bridge and the Maastower (A)
(Klankstappen – Of Steel and Water; 2012)
04:15 Frans Friederich – Word of Shaman (Arno Peeters Remix) (A)
(Recyclopedia W, 2012)
07:00 Ben Vida – Tztztztzt Part 4 (K)
(Slipping control, 2014)
07:23 Ekin Fil – Long Still (K)
(Reds, 2014)
08:17 Petrels – Winchester Croydon Winchester (K)
(Haeligewielle, 2011)
10:33 Olafur Arnalds – Runaway (K)
(Gimme shelter, 2014)
11:06 Mia Wasikowska – I'm not formed by things by myself alone (K)
(Stoker, 2013)
11:14 Thomas Tilly – Crossroads, Phasing (A)
(Script Geometry, 2014)
11:35 Felix Hess – Palengue (A)
(Frogs 4, 1985)
11:42 Lucy Claire – Paelistin (A)
(Sequence 6, 2013)
13:31 Robin Arnott – Into Darkness (A)
(Antichamber, 2013)
14:10 Hills and Valley – Bells (A)
(Sequence 4, 2012)
15:21 Ruben Garcia – Totem (A)
(Somewhere on the Edge, 2012)
15.54 Vijay Iyer – Mutation ii rise (K)
(Mutations, 2014)
16:06 Erik K Skodvin – Amber and Glass (K)
(…And Darkness Came, 2012)
17:40 Coil – Is suicide a solution (K)
(Black Gold (Collected Rarities), 1999)
18:55 Mica Levi – Andrew Void (K)
(Under the Skin, 2014)
19:07 Ø – Metsan Sydan (K)
(Konstellaatio, 2014)
20:28 Simon Fisher Turner – Gasherbrum / Broad Peak (A)
(The Epic of Everest, 2013)
21:22 Geir Jenssen – Chinese Basecamp – Near a Stone Shelter (A)
(Cho Oyu 8201M, 2006)
24:08 Olan Mill – Land Cycle 4 (K)
(Land Cycle, 2014)
24:46 A Winged Victory for the Sullen – Atomos VII (Greenhouse Re-Interpretation) W_Ben Frost (A)
(Atomos VII, 2014)
28:17 Dat Rayon – Ghia (A)
(Motor City, 2014)
29.36 Holly Herndon – Interlude (A)
(Movement, 2012)
29:41 Adrian Aniol – Obscura (A)
(Obscura, 2013)
30:51 Sense – MK Symphony (A)
(Still Life, 2014)
31:11 Alva Noto – Pax (For chain music) (K)
(For 2, 2010)
31:25 The Black Dog with Black Sifichi – Mental Health Hotline (K)
(Unsavoury Products, 2002)
32:00 Marcus Fjellström – Lm-116 (K)
(Library Music 1, 2011)
34:20 David Toop – Watchtower Data (A)
(Mondo Black Chamber, 2014)
35:09 Pjusk – Sløret (A)
(Solstøv, 2014)
37:40 Deadwood – Malum in Se (A)
(Sheolic, 2014)
38:00 Dictaphone – Poem from a Rooftop (A)
(Poems from a Rooftop, 2012)
39:28 Rebekka Karijord – Morula (K)
(Music for Theatre and Film, 2014)
40:15 Valerio Tricoli – In your Ruins is my Shelter (K)
(Miseri Lares, 2014)
40:28 Elodie – La prediction (K)
(Traces éphèmeres, 2014)
41:02 Kreng – …And then in the Morning (K)
(And then in the Morning,2014)
42:23 The Caretaker – Emptiness (K)
(A Stairway to the Stars, 2001)
42:45 Andrew Liles / Daniel Menche – Metamorphosis (A)
(The Progeny of Flies, 2008)
44:07 Andrew Liles / Daniel Menche – Pupa (A)
(The Progeny of Flies, 2008)
45:02 Johann Johannson – The Priest's Basement (A)
(Prisoners OST, 2013)
46:27 Kink Gong – Baozo Khen (A)
(Voices, 2013)
47:29 Mica Levi – Death (K)
(Under the Skin, 2014)
48:50 Peter Zummo & Arthur Russel – Sci-Fi (K)
(Zummo with an X, 1985)
49:36 Excepter – i zone (K)
(The Stand, 2014)
50:58 Bass Communion – Loss (Part 2) (A)
(Loss, 2006)
52:23 Arve Henriksen; Ellis Vanberg – Ukjend Katedral (A)
(Ellivan, 2009)
53:56 Bersarin Quartett – Zum Greifen Nah (remix by Hecq) (A)
(Hecq – Conversions, 2014)
57:47 End

Download MENTAL HEALTH HOTLINE Now 132Mb (57:47 min.)
[Alternative download from Archive.org]
[total: 1,012 - today: 1]