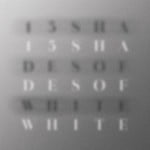 In their relatively short existence (about 1.5 year now), the Moscow based Dronarivm label (curated by Bartosz 'Pleq' Dziadosz) has quickly worked itself to the upper category of quality labels focussing on contemporary ambient and modern classical music.
"15 Shades of White", a collection of 15 tracks (or 17, counting the bonus tracks with the digital download) – "different in atmosphere and sound but united by a common winter mood" – demonstrates why.
It could be sufficient just to mention the contributing artists here, because even if you're only remotely familiar with the contemporary ambient/modern classical scene you'll know enough:
Anne Chris Bakker (by the way, you díd check out his "Tussenlicht", I hope?), Talvihorros, Kreng, Ben Lukas Boysen, Aaron Martin & Christoph Berg, Sophie Hutchings & Peter Hollo, Jacaszek, Marsen Jules, Peter Hawgood & the Green Kingdom, Orla Wren, Kaboom Karavan, Marcus Fjellström, Strië, Frozen Vaults, Olan Mill and, for the bonus tracks: Tobias Hellkvist and Zuku.
"Winter is a favorite season of philosophers and introvert dreamers, a territory of remembrances and quiet reflections, where nonlinear time allows to bring together the disparate fragments of memories and create a multi-layered collage of pieces of the future, present and past.
Neoclassical pianos, hypnotic strings, light strokes and soft undertones leave a quirky musical pattern on the glass of eternity."
"15 Shades of White" is not a label sampler compilation with tracks from other albums: as far as I know all tracks included are exclusively created for this compilation album.
As stated, the atmospheres and sound are different, yet there is something else that connects these tracks – they seem to share a musical vision and a passion for these sounds.
Dronarivm operates at the heart of a very lively musical community.