In the Shortlist sections, I will mention the albums that I enjoyed listening to, but couldn't find the time (or the right words) for a "full" review for. Still, I definitely think they deserve your attention, with ór without extra words!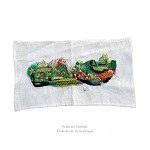 FEDERICO DURAND – EL IDIOMA DE LAS LUCÉRNAGAS
"El Idioma de las Lucérnagas" translates as "The Language of Fireflies", which is a most appropriate description for this album full of environmental soundscapes and peaceful associations.
"When Durand opens up his music box, the crickets breathe through it. 'El idioma de las luciernagas' creates a place where wind chimes, stray guitars, and dropped thoughts fall like rain. The music makes me think of eyes as olives and wonder what they would see. These are microambient sounds because they puncture air holes in the glass jar of the world and we can breathe through it, pausing and passing through the punctuation that makes the language of fireflies a language of light."

---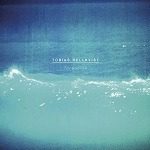 TOBIAS HELLKVIST – TURQUOISE
Tobias Hellkvist (from Sweden) is no 'newcomer' on the music scene. After two albums on the well-respected Home Normal label and numerous other titles (self-released or on different labels), his latest album is the second release for the 'Small Fragments' label. With 34 minutes, the album is relatively short, presenting four nice drones using organ, guitar, candlesticks and what more was needed – preserving a nice analogue feel by using reel-to-reel recording.

---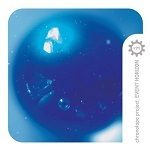 CHRONOTOPE PROJECT – EVENT HORIZON
Chronotope Project is Jeffrey Ericson Allen, a composer with a background in classical, new acoustic and theatrical music production. "Event Horizon" is his fourth album as Chronotope Project, presenting 'classic ambient' – or 'Sensuous Ambient Music' as Jeffrey prefers to call it.
'"Event Horizon" explores themes of space, time and the interrelationship of all existence. Each of the nine tracks has a strong sense of gravimetric pull toward a central motif, which enters the soundfield, evolves with the structure, then dissolves back into silence."

---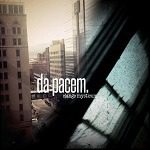 DA PACEM – CLANGE MYSTICUM
Aaron Hansen began writing music as Da Pacem in summer 2012. "Clange Mysticum" – 9 tracks totalling over 90 minutes – presents a varied mix of ambient soundscapes field recordings and haunting noise.
"Inspired by industrial machinery, cinematic images, and introspection, 'Clange Mysticum' weaves together complex strata to produce a musical sphere of texture, depth, and color. It is perfect for sitting at home with quiet retrospection, or driving down a winding mountain road, rain bouncing off of the windshield in front of you."


---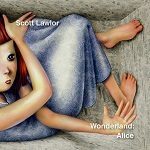 SCOTT LAWLOR – WONDERLAND: ALICE
Apart from publishing his podcasts on The Blind Flight and broadcasting on Stillstream.com, Scott Lawlor also produces his own music. The stretched, long-form drones are often inspired by the vastness of space, with titles like "A Night on Pluto" (with Mystified) or "Jupiter is a Cosmic Vacuum Cleaner".
His latest is called "Wonderland: Alice" and is based strictly on voice samples contributed by 'Stillstream denizens'. The drone is endlessly deep, the voices are as mysterious as the novel it is inspired up on, and the result is not unlike some of the work by Thomas Köner.
Free download from Buddhist on Fire
---