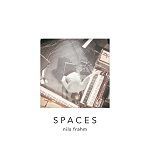 NILS FRAHM – SPACES
Possibly the most well-known artist mentioned here is keyboard wizard Nils Frahm. Whoever has seen him perform live will definitely remember that performance clearly. His music can be extremely melodic, making it accessible to a wide audience, yet he's not afraid to search for some extremes during the process.
After each performance, people often asked him which of his albums best represented what they had just witnessed. Since such an album did not really exist, "Spaces" was specifically assembled with that question in mind. And indeed it perfectly captures a Nils Frahm performance.
"Spaces" presents 80 minutes of live recordings, recorded at different performances, including some of the sidepath experiments and detours that are always part of it.
For instance, the set starts with a short synth sequencer opener (called "An aborted beginning") to demonstrate Nils is not afraid to abort experiments when they don't go where he wants them to go, even if during a live performance.
Next, "Says" is also sequencer-based but much more in control. From there, the piano takes over, and Nils Frahm explores every aspect, every corner and every possibility of the instrument. Which can range from very very quiet to loud and unrestful.
However beautiful his music can be, things are never unduly serious; there's always rooms for diversion, too. And sometimes, serious music and fun can go hand in hand, such as in "Improvisation for coughs and a Cell Phone".
If you've ever been to a Nils Frahm concert, you will want to hear this album to relive the experience.
If you haven't been to one of his concert, you may want to listen to "Spaces to hear why you should.
*** Track stream removed by request of Erased Tapes PR….***
---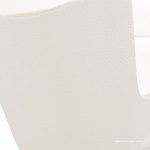 SIMON JAMES PHILLIPS – CHAIR
Speaking of Nils Frahm, I remember a concert opening with Nils (in "Said and Done") hammering a single note constantly, up to the point you'd think he would not be able to hold out for very long, only to start exploring a melody from there, whilst keeping up hammering the single note.
This effect of pulse playing is taken to even further extremes on Simon James Phillips' "Chair". The interplay of notes and their acoustic reflections has a remarkable, almost physical effect which definitely is not for the weak-hearted, although there's also calm to be found amidst the apparent chaos.
"It's an album of clustered piano works, where notes compound and flutter in a spiraling flow of attack and decay. Using the natural sustain of both his chosen instrument and the recording environment – the Grunewald Church in Berlin – Phillips' playing draws out the natural harmonic saturation of his subjects. […] Part pulse, part harmony, Phillip's playing taps into the finest minimalist traditions whilst not dwelling on repetition. Manipulating the pacing of his playing, Phillips creates an unsettled sense of time."
SIMON JAMES PHILLIPS – ELLIPSIS
---
SPYROS POLYCHRONOPOULOS – PIANO ACTS
(WITH ANTONIS ANISSEGOS)
[FREE DOWNLOAD]
Perhaps, in a way, the most experimental album of this selection is offered as a FREE download from the ROOM40 label.
Spyros Polychronopoulos "creates swelling masses of treated pianos. Compositions that expand and contract with an unerring sense of pace. Taking cue from American Minimalism, he burrows further into reductionism examining phase and looping at both macro and micro perspectives."
On two of the four pieces included, Spyros collaborates with Antonis Anissegos.
More than both other albums, "Piano Acts" focusses on the interaction of the acoustic piano with electronic sounds and effects. In this, this is a most uncompromising album.
So, while there seems to be a world of difference between the accessible melodies of Nils Frahm (which your family will probably also appreciate) and the explorations of Spyros Polychronopoulus (which they probably won't – depending on your family of course).
But on second thought – if you listen close, this gap may not be as large as it seems. Anyway, it's definitely worth investigating all three!
SPYROS POLYCHRONOPOULOS (with ANTONIS ANISSEGOS) – THIRD ACT