In the Shortlist sections, I will mention some of the albums that I enjoyed listening to, but couldn't find the time (or the right words) for a "full" review for. Still, I think they deserve your attention: use the links to find more info and hear previews.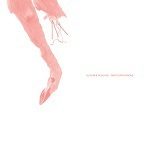 Pinkcourtesyphone – Elegant & Detached
I had not realised until now that Pinkcourtesyphone is actually Richard Chartier – sound artist and curator of the LINE-label (more about that later).
This is the second full release from Pinkcourtesyphone in 2012, together with "Foley Folly Folio". Compared to the works he releases under his own name, the Pinkcourtesyphone obviously gives room for some more playful, associative and humorous soundscapes, or "much more open to accident, failure, surprise and emotional/ironic juxtaposition of things" as he stated in the Headphone Commute interview. But that does not mean these soundscapes should not be taken seriously: they are very adventurous and cinematic, so this 70 minute album is a delightful pleasure to listen to.
"The callers voice whispers a wistful yet false love-letter to the cinema of aesthetics from a distant place concerning the things you did… and things you need to have done."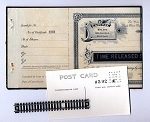 Inventors of Aircraft – Where the Light Stops
For those of you that like their physical releases packed as luscious hand-made artwork, Time Released Sound offers a wealth of limited and exclusive releases. This Inventors of Aircrafts (Phil Tomsett) release is their latest to make you drool. But fortunately it's not just the package that's impressive…
"The album was inspired by the atmospheres of old abandoned train stations in remote parts of England. Part reflection on the decline of the British Rail Network since privatisation- whether for good or bad an era of British culture and industry was consigned to history – and part imaginative speculation of what stories these now forgotten places might tell."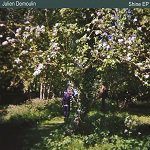 Julien Demoulin – Shine EP
25 minutes of soft, warm, introspective guitar-based ambience, available both on tape and digitally. Featuring collaborations from Andria Degens (aka Pantaleimon) as well as Damian Valles. Four relatively short tracks are somewhat of an introduction to a beautiful soothing 23 minute "Song To Help You Sleep".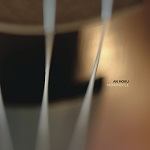 An Moku – Mononocle


The literal translation from the Japanese "Anmoku" is "tacit, unsaid, implicit", conveying that an idea or thought cannot be put into words but is subconsciously understood. An Moku is also the musical alias of Dominik Grenzler from Poland.
" The intention of "MONONOCLE" is to make new structures out of captured sounds by remixing them. The result sounds almost like a kind of beats, altered violin synth sounds or vinyl scratches. Sometimes like a female voice whispering incomprehensibly or even like coal-shoveling down in an old scary mine! It is like listening to repeating sounds in different ways without recognising the source sound."
More than half of the "Mononocle" album is taken up by the 45 minute soundscape called "Stockwerk". An Moku's own blog contains a track-by-track description in "The Making of Mononocle".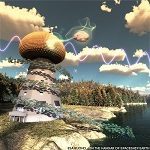 Esa Ruoho – On The Hangar of Spaceship Earth
Of all five releases mentioned here, this is definitely the most 'spaced out' one – as the title and the cover image may already have indicated.
Esa Juhani Ruoho is a Finnish artist that also operates under the Lackluster alias, among other. "On The Hangar of Spaceship Earth" presents 77 minutes of rather fierce electronic soundscapes. No quiet floating around in space on most of them: Spaceship Earth is definitely under heavy repair.
These soundscapes are designed to play loud, but at the same time they are subtle compositions. Ruoho avoids the trodden paths paths and chooses his own way to move forward.
And more good newsis that this is a FREE download from the Mahorka netlabel!
Mahorka may be worth checking out in more detail: since this Esa Ruoho release on July 10, 2012 (Nikola Tesla's birthday) another 12 releases already have followed!