In the Shortlist sections, I will mention some of the albums that I enjoyed listening to, but couldn't find the time (or the right words) for a "full" review for. Still, I think they deserve your attention: use the links to find more info and hear previews.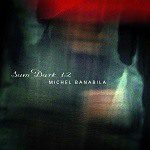 Michel Banabila – Sum Dark 12
Available as a digital download for some time, but now also as a strictly limited CDr edition. Contains four tracks that were the basis for Banabila's impressive (at times even terrifying) set performed at the Summer Darkness festival in Utrecht, 2012, as well as a 22 minute live recording from that performance.
Definitely showcasing the darkest of the many sides of Michel Banabila!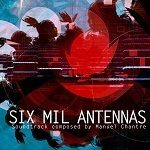 Manuel Chantre – Six Mil Antenas
Soundtrack for the first 360 degree 'Satosphere' (Société des Arts Technologiques, Montreal) film, a "Journey in a futurist, psychedelic and non-linear universe", inspired by movies like Enter the Void, Alphaville, The Holy Mountain and then some. This visual experience must be quite overwhelming in itself, but without the images this soundtrack is also very much worth listening.
Fun detail: this album is also offered as a concrete block with USB-port. I did not dare to ask for the international shipment cost of this particular one…
Manuel Chantre also offers another compilation of soundtracks for audiovisual installation on "Memorsion and other Works", which features somewhat more ambient-oriented soundscapes.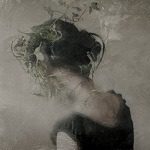 The Beautiful Schizophonic – Belkiss
13 relatively short tracks, or 'vignettes', from Jorge Mantas aka The Beautiful Schizophonic. Three of them with vocals – hence the reference to This Mortal Coil. The tracks are varied in instrumentation yet stay close to the album's basic atmosphere which is perfectly captured by the album cover.
A remarkable combination of soundscapes, field recordings and 'Dream Pop'.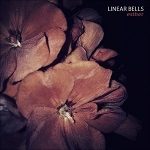 Linear Bells – Esther
"Linear Bells is French artist David Teboul.
"He is a composer, multi-instrumentalist and sound artist based in Nantes, France. His music is a mix between vintage instruments, sound manipulations and field recordings, all primarily created with acoustic and analogic instruments."
Featuring contibutions by Endless Melancholyand Listening Mirror.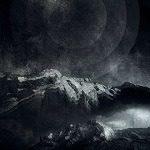 Various Artists – Sequence 5 (Free Download)
Sequence 3 was released in february this year, Sequence 4 in july, and both contained so much music that you probably just finished listening to it. But you don't get any time to breathe, since Future Sequence already curated number 5 in this massive compilation series showcasing "experimental artists from around the world, whether they are just starting out or already established".
This set contains over 4 hourse of music in 42 tracks by more or less (probably most will be less) familiar artists will help you get though the longest winter!