In the Shortlist sections, I will mention some of the albums that I enjoyed listening to, but couldn't find the time (or the right words) for a "full" review for. Still, I think they deserve your attention: use the links to find more info and hear previews.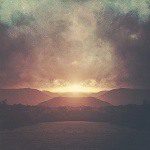 Helios – Moiety
I don't think I can add much to the near-legendary status that Helios, a.k.a.Keith Kenniff, a.k.a.Goldmund has already earned – apart from the fact that this Godfather of Cinematic Romanticism offers this album as a free download to all his fans. In FLAC as well as MP3 format. I can only suggest a donation, because this album (and his overall work) deserves it.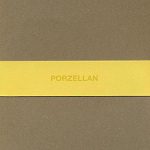 Porzellan – The Lost Library
Francis Cazal is a baroque violinist and composer, but – in his own words: "who cares".
The sounds on this album are definitely more electronic than you might expect from that description.
"This is a bit more than music, but a bit less than something else."
Anyway, this album clearly shows the work of a creator. 25 Minutes definitely worth investigating!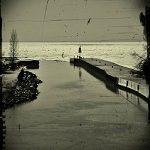 North Atlantic Drift – Canvas
Debut release of the Toronto-based duo (Mike Abercrombie and Brad Deschamps), presenting a warm, well-balanced blend of pop-ambient – their sound referring to that of Helios/Goldmund as well as Hammock.
That's just to give an idea of the sound, of course…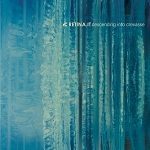 Retina.it – Descending into the Crevasse
Glacial Movements is one of those few labels with a remarkably consistent output: all music is as deep and icy as the label name suggests.
Retina.it is a duo from Naples, Italy "exploring all the capabilities of analogic synths since the beginning. "Descending into the Crevasse" is an ipotetic (sec) journey between the gorges of eternal ices."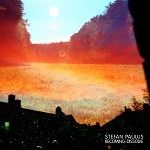 Stephan Paulus – Becoming-Dissolve
"Stefan Paulus revels in extracting the hidden music inside of recordings of everyday life. In his music, Stefan brings to the listener what he calls "psychogeography drifts", ambient journeys that are based on the sounds of extensive travels throughout the world, but morphed into expansive compositions that tease the senses and free the mind to dream."
Recommended (Free!) download from the Earth Mantra weblabel.