In the Shortlist sections, I will mention some of the albums that I enjoyed listening to, but couldn't find the time (or the right words) for a "full" review for. Still, I think they deserve your attention: use the links to find more info and hear previews.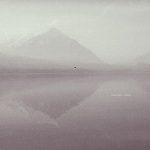 Marow – Inter
"Marow's new 6-track release narrates disappearing structures and delusive fears, whose spirit reveals the beginning of a warm experience. Inter invites your consciousness to rest in a cosy moment for a little while. The breathing soundscapes transform life into a transcendental, peaceful journey ~ no grand wisdom ~ just lovely listening.
[Free download]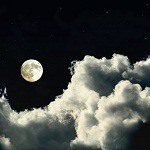 Invisible Hands – Non-Rapid Eye Movement Sleep
"Debut from Invisible Hands, an ambient/drone act based in Almere, Netherlands. These three tracks correspond to the stages in sleep called NREM and are designed to be listened while falling asleep or concentrating."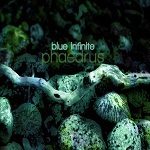 Blue :: Infinite – Phaedrus
"Organized debris smudged and molded around reclaimed handfuls of radio static ephemera. Plaited obtuse synthesizer fragments completed with the breath of ghosts. Long-buried field recordings fastened to analog airfoils combing digital glideslopes. Gnarled memories from forgotten orchestras collage/collide with voices haunting far-off cities."
Reading these liner notes I could in no way imagine how this music could possibly sound, but it did trigger my curiosity. I'm glad it did, because the 4 tracks (over 70 minutes) turn out to be surprisingly varied: adventurous layered soundscapes of acoustic recordings, field recordings, analog synth work, and samples.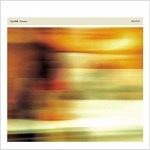 Illuha – Shizuku
Debut album from Illuha (Corey Fuller and Tomoyoshi Date), recorded in the space within a 100-year old church in Bellingham, Washington (US). "Using ambient and quad-microphone techniques the pair were able to capture the natural acoustics of the building. Combine this with a large selection of mainly acoustic instruments and selected field recordings and the pallet is essentially complete."
"It's as if movements and textures were dropped into the ocean to let float around and combine with others that touched. Field recordings and the most delicate touch of computer processing give a modern feel to this electro-acoustic world."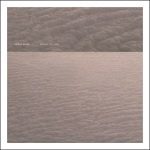 Hervé Moire – Mirage de Loire
"Field recordings of the river "La loire", at a wild point, near Oudon (a few miles from Nantes, France) were made on the river and then transformed and mixed on computer. This piece transcribes my imagination aroused by the sounds of that place.