In the Shortlist sections, I will mention some of the albums that I enjoyed listening to, but couldn't find the time (or the right words) for a "full" review for. Still, I think they deserve your attention: use the links to find more info and hear previews.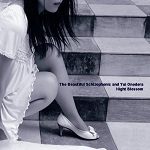 The Beautiful Schizophonic & Yui Onodera – Night Blossom
The Beautiful Schizophonic (Jorge Mantas, Portugal) and Yui Onodera (Japan), two renowned sound artists, continue to refine their collaborative work that started in 2009, with "Radiance".
Immersive, yet restrained, beauty.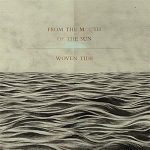 From the Mouth of the Sun – Woven Tide
From the Mouth of the Sun is the name of the first project of Dag Rosenqvist (Jasper TX) and Aaron Martin. Just mentioning these two names should raise your interest!
"Out of the charred embers of dusk Woven Tide emerges with an incandescent glow. Each glimmer cast by the sustained notes of ebony keys, the taut strings of the cello, and the rampant buzz of guitar lights our way, gives us hope, brings us into the dawn of a new day. As From The Mouth of the Sun, the duo act as our torchbearers, scrawling messages along the walls of an elongated cave, toiling through the decayed remnants of fetid matter to create eight illuminating pieces."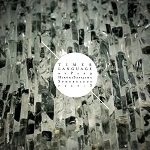 Pleq, Spheruleus, Hiroki Sasajima – Time & Language
Cross-continental collaboration of Pleq (Poland, glitch electronics), Hiroki Sasajima (Japan,Field Recordings) and Spheruleus (UK, Acoustic Instruments).
"Hiroki Sasajima's field recordings and drones are carefully adapted by Pleq with the addition of gentle drones and glitching textures, with Spheruleus weaving in subtle acoustic sounds using his instrument collection. Together, three far-flung sound artists have created a short and beautifully cohesive selection of moods."
Limited 180gr. vinyl edition; but also available as digital download.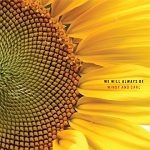 Windy and Carl – We Will Always Be
Not exactly a 'one-off' collaboration, since Windy (Weber) and Carl (Huttgren) perform as husband and wife since about 1993. Although their back-catalogue is quite extensive, this is their first release since 2008. Carefully crafted guitar-based drones. Don't let the vocal opening track and the sustained distortion in the closing track (19 minutes called "Fainting in the Presence of the Lord") catch you off-guard: there's a lot of beauty inbetween…