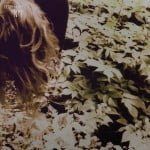 This is a great time for those that like the instrumental orchestral music of the Stars of the Lid school.
Fairly short after A Winged Victory for the Sullen (Adam Wiltzie + Dustin O'Halloran), Kranky releases another beautiful album: Christina Vantzou's "No. 1" .
Christina Vantzou's name may not immediately sound familiar.
With Adam Bryanbaum Wiltzie she has released the The Dead Texan album (2004) – which quickly became a favourite for Stars of the Lid fans. She has also toured with Sparklehorse shortly.
Apart from composing and performing music, she's also a prolific visual artist. (In fact she also designed the 'Nips and Lips' cover for A Winged Victory).
A lot of the beautiful videos she created for related artists and friends can be enjoyed on her Youtube channel.
No.1 will definitely be enjoyed by all those that love the sound of the Stars of the Lid and, more recently, A Winged Victory for the Sullen.
Like the latter, the compositions are somewhat more 'down to earth' than those of the Stars of the Lid. They are carefully balanced, introspective but never too sweet. Sometimes somewhat melancholic, maybe – which perfectly fits this autumn time of year.
Like most of this kind of music, this could be a perfect movie soundtrack. In fact it is, in a way: separate videos will be released to accompany every single track.
Update january 2012:
Apart from the CD release on Kranky, there's also a CD+DVD release, featuring (on DVD) the full original album with their video counterparts, and (on CD) remixes of the No. 1 album by Koen Holtkamp, Loscil, Ben Vida, Dustin O'Halloran, Robert Lippok, ISAN a.o. The CD also features a Dead Texan bonus track.
Christina Vantzou – Homemade Mountains
[total: 1,034 - today: 1]