Two  releases on the Ephre Imprint label, and a collaboration from the label curator Nigel Samways with Ennio Mazzon. That's a lot of fascinating material!
Pleq and Lauki – The Gravity Lens
Though they have never worked together (as far as I know), there's a remarkable resemblance between Pleq (Bartosz Dziadosz from Poland) and Machinefabriek (Rutger Zuydervelt from Holland). Both are very prolific artists (their discographies can easily fill a single blog), not afraid to combine gritty electronics with aesthetic acoustic sounds and field recordings, and both are collaborating with a surprising array of adventurous artists.
On "The Gravity Lens", Pleq teams up with Lauki (Barcelona), to create a cinematographic "single longform piece which moves through several mournful, atmospheric sections. The arching melodies and harmonics reveal themselves further over time, rising in and out of submerged bass notes and fizzing field recordings."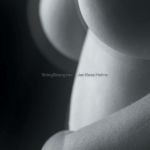 Jan Kees Helms – StringStrang Two
I don't really know what to think of the cover art of this release, since it's hard to relate this overtly sexual image to the introspective music it contains.
Jan Kees Helms is not just a composer/musician, he is also an "interdisciplinary artist – working with sound, photography and video".  
The opening notes ("Disturbed Layers of Earth") sound like a slowed down intro from a song by The Cure, and from there it slowly evolves into what is best described as an upgraded version of Brian Eno- Robert Fripp's guitar/tape loop system.
As the title suggests, StringStrang is created mainly from guitar sounds, and some additional field recordings. All these pieces were recorded in one movement, without the use of overdubs.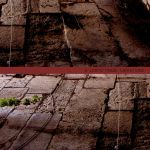 Nigel Samways, Ennio Mazzon – E Loops / Trade Variations
Not released on his own Ephre Imprint label, but still very much worth investigating: this collaboration from Nigel Samways and Ennio Mazzon:
"…the method of work was really simple: we exchanged our audio files and loops and we worked on each other's material obtaining an intriguing canvas of tiny sonic particles. Then Nigel took care on the compositional aspect developing 4 tracks working with the raw material that we created and adding some samples and "melodic" parts."
…Nuff Said…just take a listen!