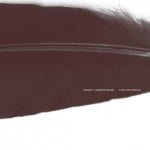 Together with the recent release of Rafael Anton Irisarri  another recent Room40 release came to my attention: "A Path Less Travelled" by Minamo and Lawrence English.
An album very well titled, since the five sonic electro-acoustic pieces on this album are indeed uncovering some musical 'paths less travelled'
Minamo is a 4-person group from Japan recording since 1999. For this record they are working together with Lawrence English adding bass, harmonium, field recordings and electronics to Minamo's guitar, keyboards, electronics and object sounds.
The electro-acoustic music on "A Path Less travelled" is not 'ambient music' but the field recordings and the way the musicians explore their 'sound fields' have a lot of 'ambience'. For most parts, the compositions have a nice lively, improvisational feeling.
"Rather than setting out with prescriptive or didactic ideals for their meeting, the musicians looked further afield for influences to shape their interactions".
But in fact the musical results proves to be much less 'improvised' than one might imagine:
"Drawing on Minamo's sense of pace and sonic spatiality, English devised a number of arrangement strategies to compress, accentuate and expand Minamo's initial sketches. Carefully editing and adding to the refined and measured contributions, the record took shape over two years of gradual process led production.
The result is a pleasure to listen to. The music defies categorisation, it is as much 'experimental' as it refers to classic 'rock' music.
But one thing is sure: you probably won't hear much of it on your local radio station – because most of these stations don't really like 'paths less travelled'.