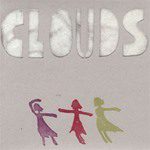 Wixel sometimes refers to the small group of musicians surrounding the Belgian artist Wim Maesschalk. When I recently saw them performing at a dutch festival (CrossLinx), I felt they sounded like Sigur Rós but without the vocals. Which is meant as a compliment, because when listening to most of Sigur Rós's music I always wonder if I would like it better without the odd vocals.
'Wixel' is also used as Wim Maesschalk's artist nickname.
Wim 'Wixel' Maesschalk is a prolific artist, working very hard to find ways to get his music exposed to the world. (not unlike Rutger 'Machinefabriek' Zuydervelt, though their musical angles are different).
Slowly, the world starts to find Wixel's music too.
Apart from the fact that a lot of Wixel's music is interesting enough, it's also interesting to see how musical subcultures continue to find a new distribution model completely outside of the traditional music business.
Of course, we're not talking big figures and amounts here.
Maesschalk started his label Slaapwel Records (Slaapwel = Sleep Well) to distribute music he liked to fall asleep to. Every title of this label (new one coming up soon!!) was released in very limited editions, with beautiful handcrafted artwork. And, of course, every issue sold out quickly.
(Read my blog comments about Wouter van Veldhoven and Jasper TX )
For 2009, Wixel has started a project he may well regret by now: he promised to release a new album every month.
Judging the releases from january, february and march expectations for the rest of the year are quite high – Wixel has set himself a high standard.
All releases are available as hard-copy CD's (again: with beautiful handmade artwork), but you have be very quick when interested. There only are as many printed copies as there are days in the month (so only 28 for february). The march release 'Blood Red Bird' was sold out in about two days.
But no worry: all releases remain available through Bandcamp. (BTW: notice that you have to use '2009' as artist name, not 'Wixel' – the latter leads you to the Wixel Bandcamp page containing some other interesting Wixel albums.
The Bandcamp pages offer a great 'Try and Buy' concept: you can download the music for free as 128 kbps bitrate MP3's. If you like them or want better quality, you can download them in higher bitrates (up to FLAC), paying just what they're worth for you ('Name Your Price').Interesting for the listener that wants to support the artist directly. Interesting for the musician to release his music without all record company and distribution hassles. And also interesting for Bandcamp too, of course.I have the feeling this is very close to what will be the most important small-scale music business model in the near future.
Wixel's music is not strictly ambient, though. It may vary between influences of prog-rock (like said Sigur Rós), music sounding a bit like Colleen or Machinefabriek, and sometimes even vocal folk music.
From the 2009 project, the february album 'Clouds' is the one most 'ambient'. Quietly flowing soundscapes in the best of the Slaapwel tradition. I can heartily recommend this to ambient music lovers.
And if you scope is even a little bit wider than just ambient music, be sure to try the other releases too. 'Winter' (january) reminded me of music from artists like Colleen or Susuma Yokoto.
'Blood Red Bird' (march) takes a slightly different turn because of the vocal tracks in Boduf Song's vein.
Be warned before you start downloading: if you're even a bit like me and have some 'collector's blood' left in your veins, buying one single instance of the 2009 series may instantly get you hooked to collecting the complete edition.
In that effect the new small scale business model is no different from the old one.
added may 01:
This is the 'April' release, called 'Slaapliedjes' (Sleeping Songs).
With CD covers like that, who'd want to download??