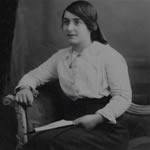 Koan, the music software that can be credited for creating a musical form that was neither "recorded" nor "live" (see previous post here ) did generate a lot of interesting musical projects.
Brian Eno's diskette-release "Generative Music 1" may have been the most noticeable release, but certainly it wasn't the only one that was interesting.
Most of this generative music is lost in it's generative form now, because it was either connected to specific hardware (now obsolete), or because the concept was just too advanced to gain wider attention.
(Notice: rumours are that the original creators of KOAN are working on a new version of the same concept to be released soon. It's called noatikl, which to my ears sounds like an almost unmarketable product name. More news to follow!)
Luckily, a historic overview extensively documenting all sorts of music created with KOAN is now published to view and download for free.
"Dark Symphony" is a huge Generative Music Retrospective. It's material was presented at Ars Electronica in 2003, curated by Tim Didymus and Mark "Uncertain Music Corporation" Harrop.
It shows that generative music has a lot of faces: from harmonic drone music to 'avant-garde' experimental output – and all kinds of music inbetween.
Although presented as a video stream, the cinematographic content of this project is not the main issue. These are mostly just stills from the Ars Electronica event. The real issue is the option to download the files including a surround sound audio track!
This is a HUGE download, so you may hopefully have either a reasonable download connection speed OR a lot of patience. But it's worth it. You'll document a moment in the history of musical 'notation' that has been neglected and should have got more, more, more credit for what it's worth!
To hear these files in full surround glory, you'll have to have a surround system connected to your computer, I'm afraid. Most people will only be able to enjoy surround sound through their home cinema system – so if anyone knows a trick to convert Quicktime MOV with AAC 5.1 surround sound to standard DVD format: please let us know (by reacting to this post)!
Below is the introduction text for this massive download. To download the files containing the 5.1 sound, you'll have to register with Vimeo (which is free).
Do yourself a favour and check out the streams for a first introduction and then download the files for full enjoyment.
And don't forget to thank Mark Harrop and Tim Didymus for their effort to share this (and Tim and Pete Cole for their Generative Music vision)
Original notes for Dark Symphony:
"All 5 movements are presented here: https://www.vimeo.com/album/3430.
The streaming format will only give you a 2 channel audio mixdown, as per the YouTube page, but if you look down on the right of each video page, just below the stats box, you'll see a link where you can download the original source file for local playback.
That file is in Quicktime (MOV) format, and has a full PAL size video frame with an AAC 5.1 surround audio soundtrack. Playback on a stereo system will mixdown to 2 channels automatically but, if you have a 5.1 system connected to your computer you can hear the entire project as we intended it to be heard.
There is also a tracklisting on each video page, taken from the mix cue sheet to give you some indication of what is happening when.
The source files are quite substantial downloads! We've reduced the video quality from DVD standard to try to keep the size reasonable but have NOT compromised on audio quality."