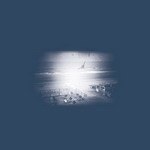 "Weleer" (Formerly, in old times) is the well chosen title for the 2CD selection of work from more than 30 3″-cd's that Rutger "machinefabriek" Zuydervelt released last years. Most of these will be very hard to find, so this album is a good starting point for those that want to know what sort of stuff the machinefabriek produces.
This prolific musician (from Arnhem, Holland) draws some international attention (how do foreigners pronounce titles like "gruis uit het plafond"?) with his noise and drone experiments, as well as with his lovely naïve electro-acoustics (not unlike Colleen or Goldmund).
Weleer is a varied collection, but not for the faint of heart: not everyone will like all of the tracks. It's impressing that one man can deliver so much great work in such short time. Machinefabriek deserves all respect and praise for his work, and not only from Holland!