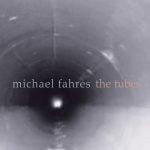 Cold Blue Music, a Californian record label that everyone enjoying contemporary ambient/electronic/minimalism should follow closely, is about to release a cd called "The Tubes" by Michael Fahres.
On the title track of this fascinating album, Fahres recorded the acoustic effect of the rock tube formations on El Hierro: a breathing sound created by waves forcing air through the volcanic rocks. Mixed with Jon Hassell's breathy trumpet playing and Mark Atkins' haunting didgeridoo, this piece is an ode to the breath of life itself…
Stylistically, this is nothing like the more recent Jon Hassell releases (like Fascinoma or Maarifa Street). It's even more abstract than the Fourth World music releases from the early eighties. If you múst compare it to earlier work, Vernal Equinox comes to mind – but without the rhythm instruments.
But remember: this is not a 'Jon Hassell' cd – it's a Michael Fahres cd. And an impressing one, too.
"The Tubes" is produced by Michael Hoenig.
The mix you can hear here is a special 'preview edit' from the title track, which in it's original form is over 30 minutes.
Thanks to Cold Blue Music and Michael Fahres for their permission to publish this preview edit!
"I was transfixed by the haunting sounds and the poetic pacing of Fahres' music on this CD. Rather than the sound floating through the room, it was as if I was floating in the sound." —Morton Subotnick

Michael Fahres – The Tubes (excerpt)