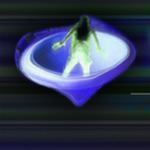 If you're a fan of the music of Bill Laswell, then probably you're also one of the followers that cannot seem to get enough of that stuff! Check out www.sacreddub.com.
Apart from a wealth of information, hot news, and an extensive discography, the collection of downloadable podcasts is especially interesting. At time of writing there are already 13 available, each one lasting one hour, and complete with full track details!
As the title suggests, these podcast focus on Laswell's (ambient-) dub experiments. Apart from Laswell's own music there's also interesting material from artists closely related to his style. The nonstop mixes are available as 128 Kbit MP3-files, which is good enough to listen on your MP3-player. Polish up your internet connection and start downloading before it's too late!