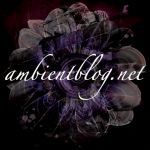 We do not share personal information with third-parties nor do we store information we collect about your visit to this blog for use other than to analyze content performance through the use of cookies, which you can turn off at anytime by modifying your Internet browser's settings. We are not responsible for the republishing of the content found on this blog on other Web sites or media without our permission. This privacy policy is subject to change without notice."
Ambientblog.net is strictly non-commercial and ad-free. We have no personal interest in tracking personal details, and we do not share any information with third parties other than mentioned below.
The weblog uses some unobtrusive cookies to store information about how this site is used. Some of these cookies may store information on your computer. Some cookies on this site are essential, and the site won't work as expected without them. These cookies are set when you submit a form, login or interact with the site by doing something that goes beyond clicking on simple links.
We also use some non-essential cookies to anonymously track visitors or enhance your experience of the site.
We are not interested in anything other than how visitors use this site, what they read, which pages they visit and how long they stay on the different pages.
We have no control over the way WordPress, Facebook, Twitter, etc. use the information obtained from their cookies. But we chose to integrate these services because they are commonly used and help promoting this site.
If you don't want cookies to be stored on your PC, then please stop reading and exit from here.
To control third party cookies, you can also adjust your browser settings.
Ambientblog.net also uses cookies set by Google Analytics to analyse the use of this website.
Also, cookies by Facebook, Twitter etc can be used to integrate social media. The media player at the bottom of the blog entry pages stores a cookie for statistic purposes. Some Flash parts of the site may store a cookie. Also, Spotify may also place a cookie for some pages.
This information is obligatory by EU law. I don't think it is a useful law at all. It doesn't help anything or anyone, it only makes browsing the web more complicated and click-intensive. But it's obligatory. So that's what all this fuss is about.