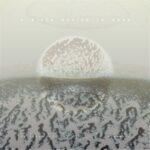 In his early days, some 25 years ago, Matthew Florianz referred to himself with the alias Liquid Morphine, and recently he picked that alias up again. With over 20 albums, he has built an impressive catalog of ambient music that can (sometimes, not always) serve as a tranquilizer in hectic times.
On A River Buried In Sand, Florianz combines his experience as a musical artist with that as a senior audio designer in the game industry: its subtitle is Ambiences For Imaginary Games. This also means that the soundscapes included are not primarily intended to 'soothe': they can be quite adventurous – like in a game environment. Especially in the first half of the album; the second half slowly 'mellows into a serene space'.
It is up to the listener to decide what kind of images, memories, or mental environment this music evokes. But for Matthew Florianz himself, this feels like 'a soundtrack for an exploration into the underworld, an ambience for an imaginary game and also as a reflection on the five stages of grief'.
---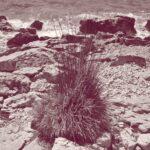 In August 2022, Manja Ristić released Dobra Voda, a 20-minute aquatic soundscape created with audio recordings made in and near the remote beach of Dobra Voda, a small bay on the island of Silba (Croatia).

Act Two is a continued exploration created with the same sound material but in a different mix. The delicate sounds of shells, sand, and other materials from the beach are embedded in a deep dark drone. Like the first part, it is also relatively short (15'40") but it is very immersive – almost overwhelming.

Dobra Voda is 'deeply inspired by the constant movement of the sea': 'the compositional approach of act two moves the focus from holistic listening to the chosen locale toward the phenomenological positioning of oneself in relation to geomorphic bio-acoustics.'
Dobra Voda, Act Two premiered at the Listening Biennial 2023 in Belgrade in July this year. This is a digital-only release.